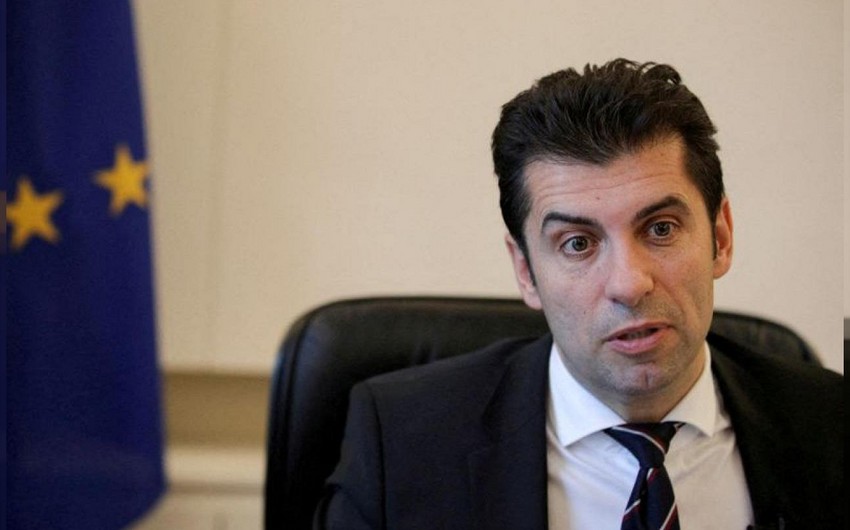 Bulgaria believes it will receive 1 billion cubic meters of natural gas from Azerbaijan through the Interconnector Greece-Bulgaria (IGB) from July to August, Bulgarian Prime Minister Kirill Petkov said, Report informs, citing the Bulgarian media.
"Price of Azerbaijani gas is multiple times lower than the current market price," Petkov said.
He added that the government is working on a mix of liquefied natural gas supplies and Azeri pipeline gas so that the average delivery price is better than that of Gazprom's volumes.
The government also said that it is speeding up work on a long-running pipeline project, known as Interconnector Greece-Bulgaria, to secure such alternative supplies.
The Prime Minister added that the government is working on a combination of liquefied natural gas and Azerbaijani pipeline gas to make the average gas delivery price better than Russia's Gazprom.
The Bulgarian government has also said it is accelerating work on a long-term pipeline project known as the Greece-Bulgaria Interconnector to provide such alternative supplies.
The project, which the government says will take effect next month, will connect Bulgaria's gas network with another pipeline system – the Trans-Adriatic Pipeline (TAP), as well as LNG import terminals in Greece.
The Bulgarian Prime Minister was expected to visit Azerbaijan at the end of last week. However, his visit to Baku was postponed due to protests over gas shortages in the country. During the visit, Petkov will discuss with the Azerbaijani side the provision of alternative gas supplies.
The IGB is designed to transport blue fuel from Shah Deniz 2 to Bulgaria. Through this pipeline, which will join TAP, Bulgaria will import 1 billion cubic meters of natural gas a year from Azerbaijan. Thus, the state company Bulgargaz EAD has signed a contract with the Shah Deniz consortium to purchase this amount of gas from the Shah Deniz-2 field. Azerbaijan will be able to meet 25-30% of Bulgaria's gas needs. Construction work on the IGB is expected to be completed in the second half of next year.
The 150 kilometres of the pipeline (182-kilometre in length) will pass through Bulgaria. The annual capacity of the pipeline is estimated at 3-5 billion cubic meters.
The capacity of the Trans-Adriatic Pipeline, the European part of the Southern Gas Corridor, which currently transports Azerbaijani gas to southern Europe, is 10 billion cubic meters per year.
The TAP AG consortium is considering three scenarios to increase pipeline capacity: limited – up to 14.4 billion cubic meters, partial – up to 17.1 billion cubic meters, and full – up to 20 billion cubic meters per year.
The construction of TAP was completed in October 2020. The total length of TAP is 878 km, of which 550 km passes through the northern part of Greece, 215 km through the territory of Albania, 105 km – along the bottom of the Adriatic Sea, and 8 km – through the territory of Italy.