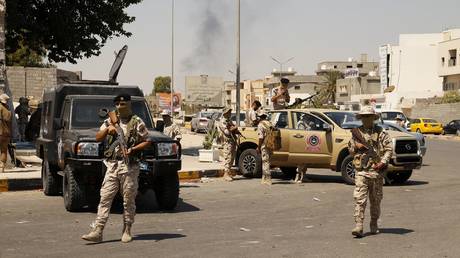 The Libyan head of state was executed by US-backed militants during a NATO military intervention FILE PHOTO: Libyan army forces and vehicles are stationed in a street in the country's capital of Tripoli on Friday, July 22 2022 © AP / Yousef Murad
Western powers committed a major blunder by helping to oust Libyan leader Muammar Gaddafi in a 2011 regime change operation, Italy's top diplomat said, admitting his death unleashed years of chaos and conflict in the African country.
Speaking on the sidelines of an event in Tuscany on Wednesday, Italian Foreign Minister and deputy premier Antonio Tajani described Libya's troubles since Gaddafi was overthrown and murdered, saying he was "certainly better than those who arrived later."
"It was a very serious mistake to let Gaddafi be killed. He may not have been the champion of democracy, but once he was finished, political instability arrived in Libya and Africa," he said. The official noted that Rome had kept an agreement with the leader which "blocked the migratory flows and the situation was much more stable."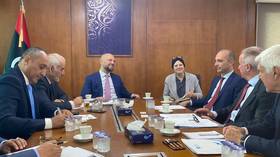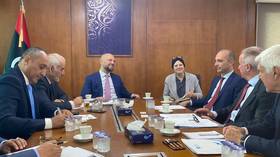 Gaddafi was brutally executed by rebel fighters amid a NATO bombing campaign, conducted under the pretext of imposing a "no-fly zone" during Libya's 2011 civil war. Though Washington and its allies described the mission as a "humanitarian" effort to end government attacks on civilians, a probe by the UK House of Commons later found that the "threat to civilians was overstated," and that Western powers had ignored a "significant Islamist element" among the anti-Gaddafi militants.
In the aftermath of the regime change operation, Libya was divided between several competing governments, each claiming legitimacy to rule. The factions have continued to fight in the years since, eventually consolidating under two camps led by the UN-backed Government of National Accord, and forces loyal to General Khalifa Haftar and the Libyan House of Representatives.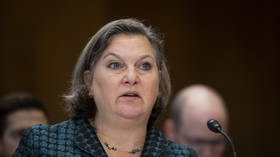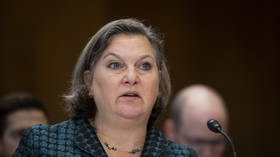 Terrorism also saw a resurgence across North Africa following Gaddafi's death, with Islamic State (IS, formerly ISIS) and groups linked to al-Qaeda establishing strongholds in Libya and beyond. By July 2014, an estimated 1,600 militant factions were active in the country, a major increase from the 300 tallied in 2011, according to the US Institute of Peace.
Though the two warring governments have been locked in a stalemate in recent years, Libya continues to face periodic bouts of violence, with clashes between rival armed groups leaving 27 dead and over 100 injured earlier this week. Echoing previous statements, the United Nations voiced concern over the "security incidents and developments" in Libya, while Washington called for "de-escalation" to "sustain recent Libyan gains toward stability." (RT)
Azərbaycan24 sosial şəbəkələrdə