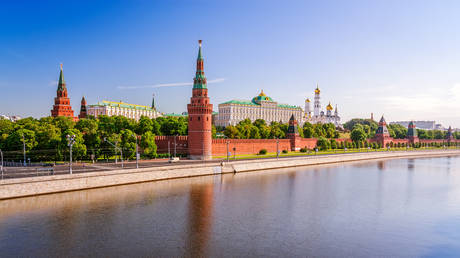 Kremlin spokesman Dmitry Peskov comments on Ukraine's efforts to get more military support from Bulgaria © Getty Images/Skadr
Ukraine's attempts to secure more foreign military aid and make other countries direct participants in the conflict will fail to change its eventual outcome, Kremlin Press Secretary Dmitry Peskov said on Thursday.
Speaking to reporters, Peskov was asked to comment on Ukrainian President Vladimir Zelensky's trip to Bulgaria, in which he intends to discuss further security assistance to Kiev.
"The Kiev regime is doing its best to drag as many countries directly into this conflict as possible," Peskov said, adding that some nations are already immersed in hostilities from head to toe.
Peskov confirmed that he was not surprised such deliberations were taking place, noting that "fundamentally, all these discussions and their results are in no way capable of influencing the outcome of the special military operation."
"The current frontline situation provides ample proof for that," the spokesman added. He was referring to the ongoing Ukrainian counteroffensive that, according to the Russian Defense Ministry, has so far failed to gain ground despite being supported by a large amount of Western weaponry.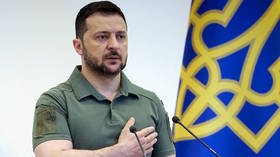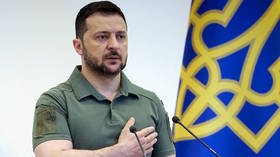 Read more
Zelensky shifts blame for counteroffensive failures to West
Zelensky's visit to Bulgaria comes after last week Sofia announced a new package of military aid to Kiev. While it stated that the new batch of military assistance would be "comparable in volume to the aid from the first package" granted last December by the caretaker government, it did not provide any details on its contents.
The decision came after the nation's new pro-European government – which was formed in early June – confirmed that it would continue to provide Ukraine with military equipment. This stance, however, is not shared by President Rumen Radev, who earlier insisted that Bulgaria should refrain from supporting Ukraine with arms, arguing those policies would not be able to stop the conflict and would only damage the country's economy.
Sofia has been slow to provide Kiev with security assistance, largely due to opposition from the Bulgarian Socialist Party, with the gridlock removed only in December. However, a Euractiv report from October suggested that the Balkan nation emerged as one of the biggest indirect suppliers of military aid to Ukraine, having sent at least €1 billion ($1.09 billion) of weapons and ammunition to Ukraine via brokers.
Russia has repeatedly warned the West that weapons deliveries to Ukraine will only prolong hostilities and make it a direct participant in the conflict, without changing the outcome. (RT)
Azərbaycan24 sosial şəbəkələrdə