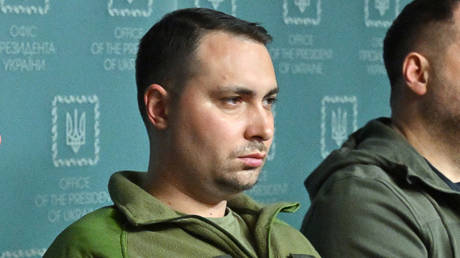 Ukraine declared media reports about the death of its military intelligence head, Kirill Budanov, "disinformation" FILE PHOTO: The Ukrainian military intelligence chief, Kirill Budanov © AFP / Sergei Supinsky
Officials in Kiev have dismissed recent media reports about the alleged death of Kirill Budanov, the head of the Ukrainian military's Main Intelligence Directorate (GUR), as a Russian "disinformation" attempt. The Ukrainian spymaster has not made any public appearances for around a week.
The last time Budanov appeared in public was in video published by the GUR on May 29, a day before a Russian missile strike on Ukrainian "decision-making centers." Since then, the GUR has only published a written statement by Budanov on June 4 but has not posted any official videos of him.
Russian President Vladimir Putin confirmed in late May that the GUR headquarters was one of the targets of the Russian strike. The Russian Defense Ministry said that all of the "designated targets" had been successfully hit.
The strikes came in response to a Ukrainian drone attack targeting Moscow earlier the same day. Several residential buildings were damaged in the attack, with two people suffering minor injuries. The Defense Ministry described the drone raid as a terrorist attack staged by the "Kiev regime."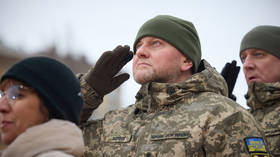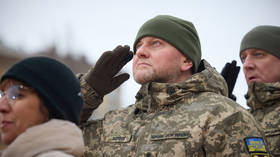 Read more
Ukraine's top general gravely wounded in Russian strike – RIA
The 'Center for Countering Disinformation' run by the Ukrainian National Security and Defense Council said that all the reports about Budanov's alleged death are "fakes" aimed at "sowing panic" among Ukrainians. It did not provide any evidence to disprove the reports or make any statements about Budanov's whereabouts.
In May, Budanov vowed to "keep killing Russians anywhere on the face of the earth until the complete victory of Ukraine." He also claimed responsibility for supposedly assassinating "many" Russian public figures, without giving any names though.
The Kremlin subsequently said that Budanov's words only prove that Russian President Vladimir Putin was right when he launched the Russian military operation in Ukraine. "We are essentially talking about a nation that is a de-facto sponsor of terrorism," the presidential spokesman, Dmitry Peskov, told Russian media in mid-May in response to Budanov's words.
RIA Novosti reported earlier that Ukraine's top general, Valery Zaluzhny, had sustained a severe injury to his head in another Russian strike. The general has not made any public appearances since mid-May. Kiev also branded those reports as fake. Zaluzhny's Telegram channel has since said he held two phone conversations with top US officials but has posted no new videos of him. (RT)
Azərbaycan24 sosial şəbəkələrdə