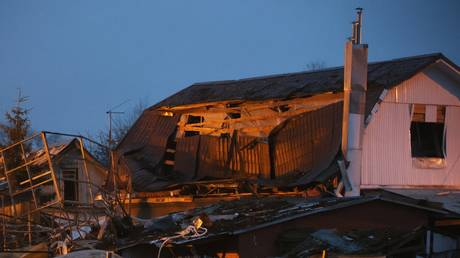 An unmanned aircraft belonging to Ukrainian forces has been brought down using electromagnetic warfare, Moscow has said A view shows residential buildings destroyed by explosion, in Kireevsk, Tula region, Russia. © Sputnik / Vitaliy Belousov
An explosion in the town of Kireevsk in Russia's Tula region on Sunday was the result of a thwarted Ukrainian drone attack, the Russian Defense Ministry has announced. It said the unmanned aerial vehicle (UAV) was downed using electromagnetic warfare methods.
Ukrainian forces launched a strike variant of a Soviet-made Tu-141 Strizh ('Swift') drone, according to the ministry. Russian air defense forces stationed in the Tula region used an electromagnetic warfare system, Pole-21 (Field-21), to disable its navigation systems and drive it off course, the ministry's statement said. The UAV eventually crashed in Kireevsk. Its actual target was not revealed in the statement.
Earlier on Sunday, the Russian media reported that at least three people were injured and three residential buildings damaged in the blast caused by the drone crash. Kiev has not commented on the incident.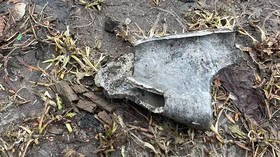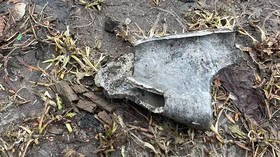 Read more
Three injured in drone attack in Russia
The Tula region is located south of Moscow, some 250 kilometers away from the nearest border with Ukraine. In early March, its governor ordered increased security measures in the wake of Ukrainian drone attacks on Russian soil.
According to the Defense Ministry, the air defense force deployed to the Tula region includes S-300 long-range surface-to-air missile systems as well as Pantsir-S1 medium-range air defense missile and artillery systems together with Pole-21 electromagnetic warfare systems. (RT)
Azərbaycan24 sosial şəbəkələrdə