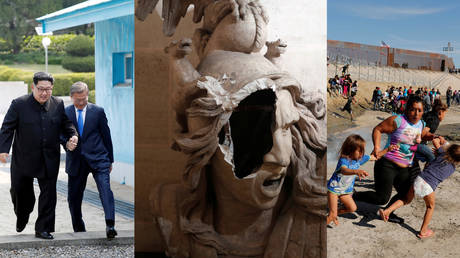 The year 2018 was, by all accounts, a whirlwind of geopolitical upheaval, international protests against the status quo, and striking reminders of our shared humanity in spite of it all.
Here are just some of the most poignant memories captured on film from the past 12 months.
SpaceX launches 'Starman' towards Mars – February 6
Still image taken from SpaceX livestream shows "Starman" sitting in SpaceX CEO Elon Musk's Tesla roadster in orbit around the Earth on February 6, 2018. HO / SPACEX © AFP
SpaceX founder Elon Musk sent his own personal Tesla Roadster, piloted by a dummy affectionately referred to as 'Starman,' towards Mars on board the company's flagship Falcon Heavy rocket. And all while blaring an endless loop of the late David Bowie classic 'Space Oddity.'
While not quite a man-on-the-moon moment, it nonetheless marked a defiant gesture by humanity that space exploration was still high on the list of our shared endeavors.
The two Koreas hold hands in historic moment of detente – April 27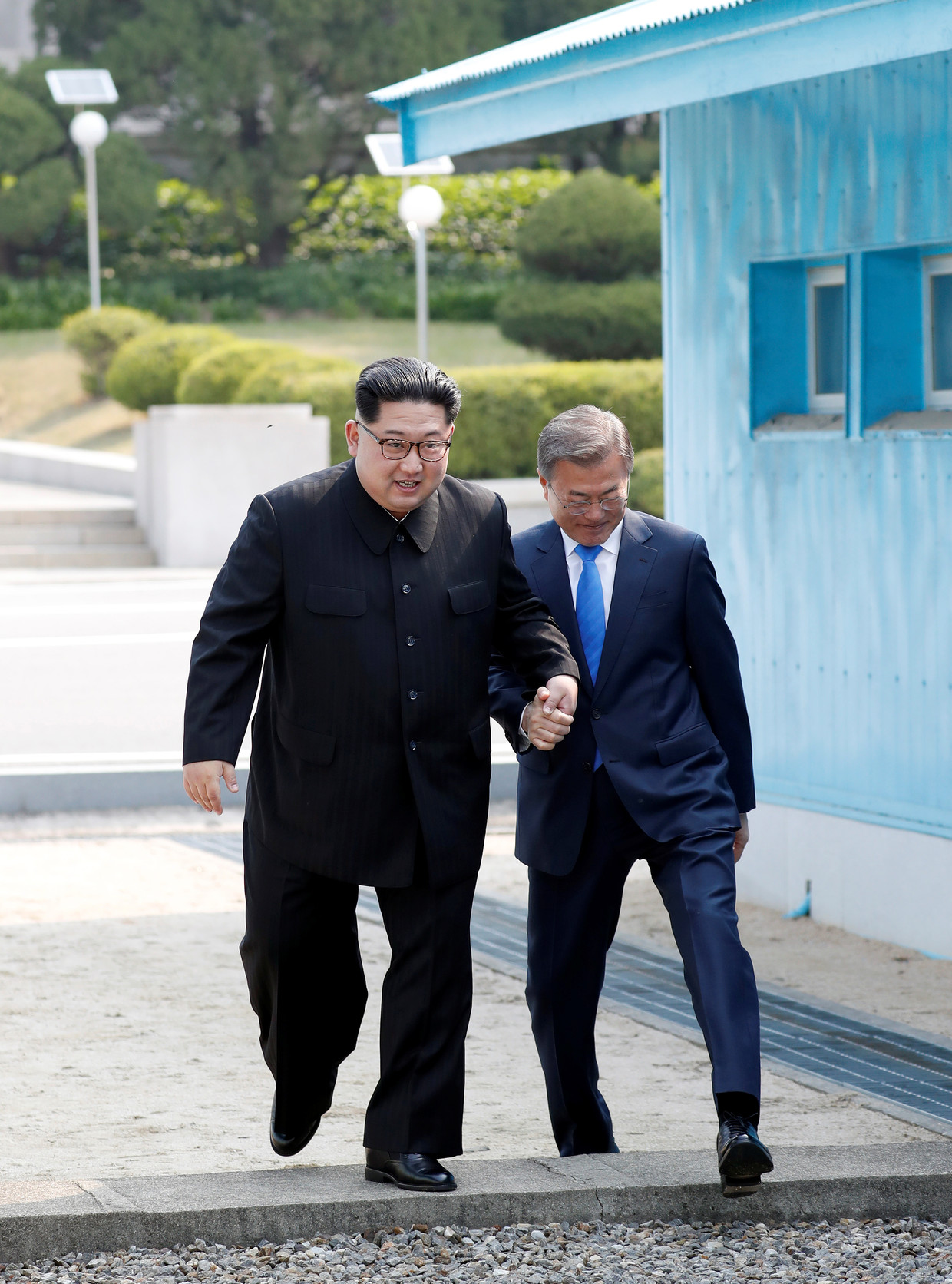 S. Korean President Moon Jae-in walks with N. Korean leader Kim Jong Un meet at the truce village of Panmunjom, April 27, 2018. © Korea Summit Press Pool/Pool via Reuters
Arguably one of the most poignant images of 2018 was the moment that North Korean leader Kim Jong-un and South Korea's President Moon Jae-in held hands and crossed the border at the "truce village" of Panmunjom in April.
It was the first time that leaders from the two nations had sat down for talks in over a decade and was the first of many such meetings throughout the year which marked a significant easing of tensions, culminating in the gradual deconstruction (and demining) of the demilitarized zone between the two nations.
Royal wedding 2018 – May 19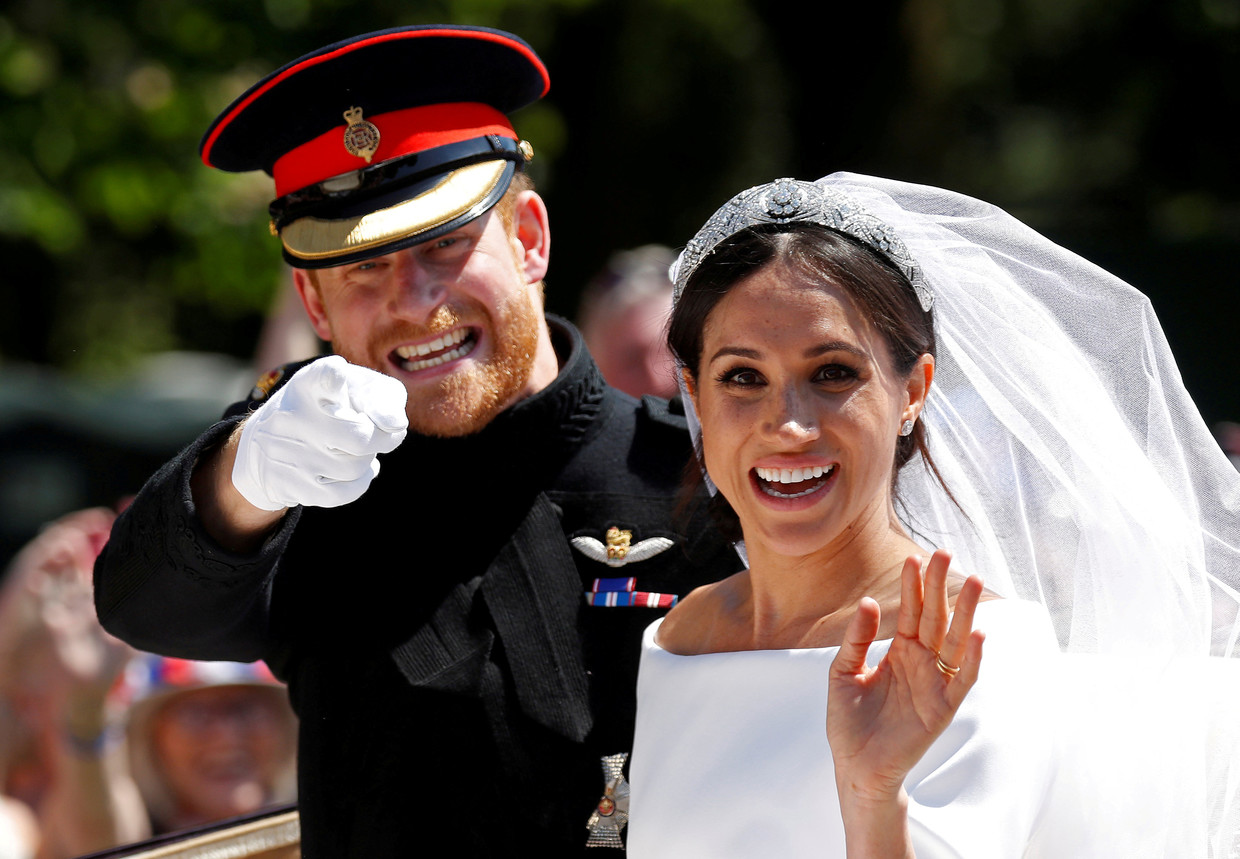 Britain's Prince Harry next to his wife Meghan after their wedding ceremony at St George's Chapel in Windsor Castle in Windsor, Britain, May 19, 2018. © REUTERS / Damir Sagolj
While not everyone was as enamored with the pageantry, pomp and circumstance surrounding the marriage of Harry Windsor to Meghan Markle as the Western media, the royal wedding was undoubtedly a major moment in 2018.
The first royal wedding since Prince William married Kate Middleton in 2011, many online were bemused by the spectacle, given Britain's ongoing Brexit woes.
Trump v the G7 leaders – June 9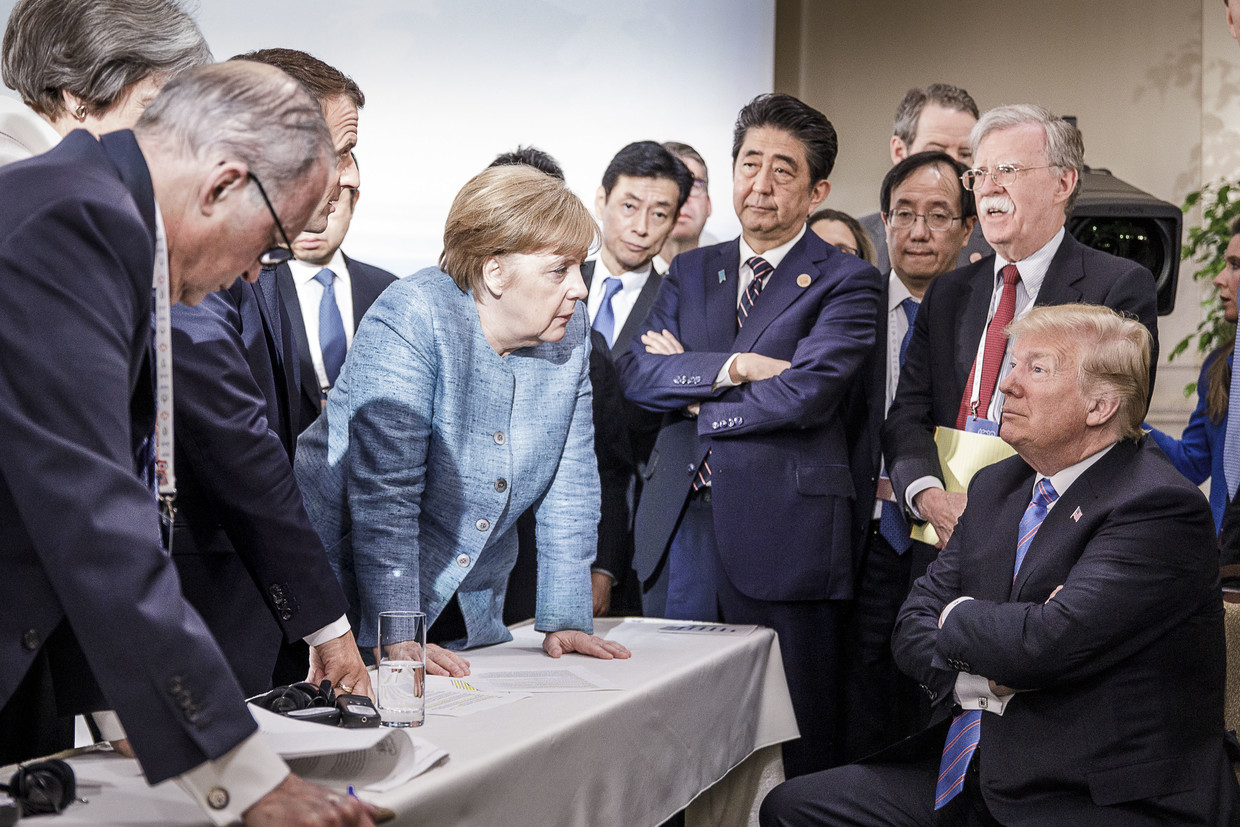 German Chancellor Angela Merkel and US president Donald Trump on the second day of the G7 summit on June 9, 2018 in Charlevoix, Canada. © Jesco Denzel /Bundesregierung via Getty Images
The image of world leaders standing over a seated, visibly entrenched (or nonchalantly defiant, depending on your interpretation) US President Donald Trump at the G7 summit may serve as an accurate summary of the geopolitical landscape in 2018.
Throughout the year, Trump's 'America First' brand of foreign policy alienated many longstanding US allies, while providing seemingly boundless material for online memery in the process.
Macron celebrates World Cup victory in the rain – July 15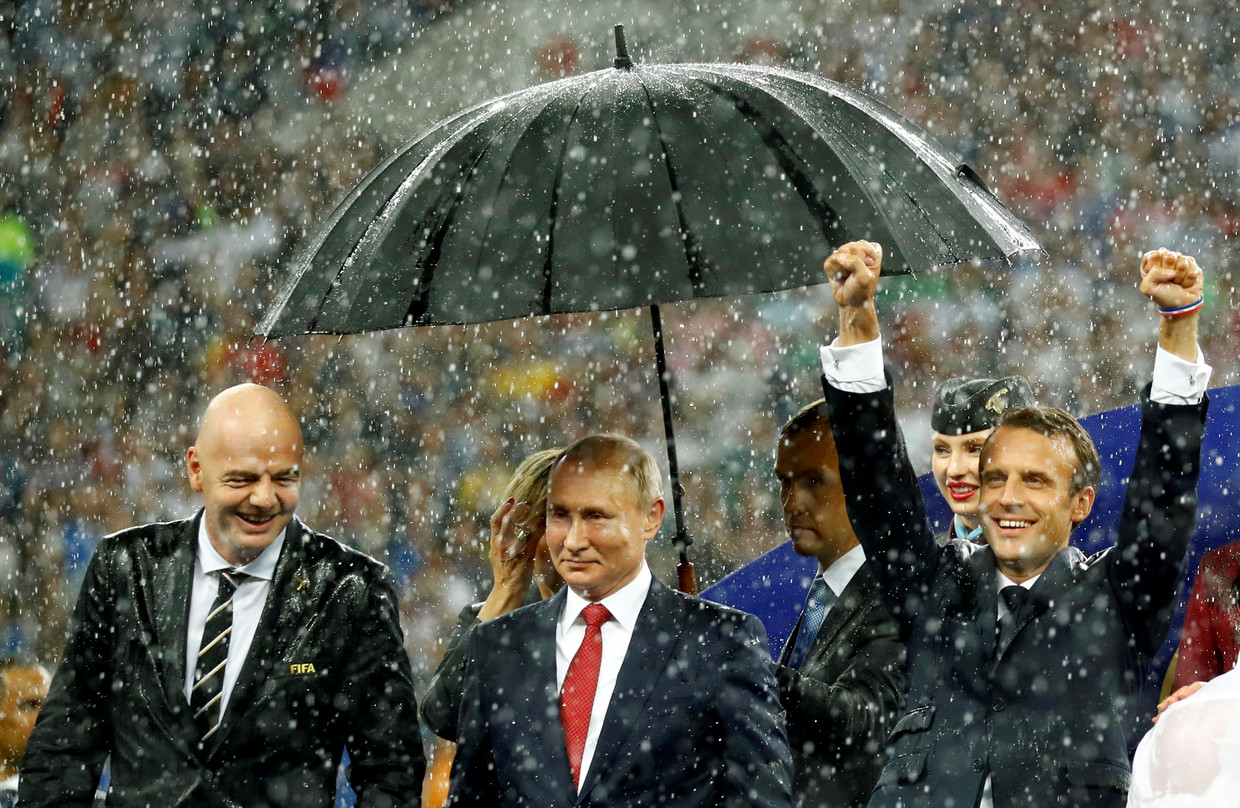 President of Russia Vladimir Putin and President of France Emmanuel Macron during the World Cup presentation at the Luzhniki Stadium in Moscow, Russia, July 15, 2018. REUTERS/Kai Pfaffenbach
The 2018 FIFA World Cup was a resounding success by all accounts, which culminated in an enthralling 4-2 battle, replete with goals, between eventual winners France and dark horses Croatia.
French President Emmanuel Macron was overcome with joy and dispensed with presidential decorum, jumping with excitement throughout the thrilling finale before celebrating with his team during the trophy ceremony as the heavens opened. Host nation President Vladimir Putin maintained a wry smile throughout.
Banksy redefines art once again – October 5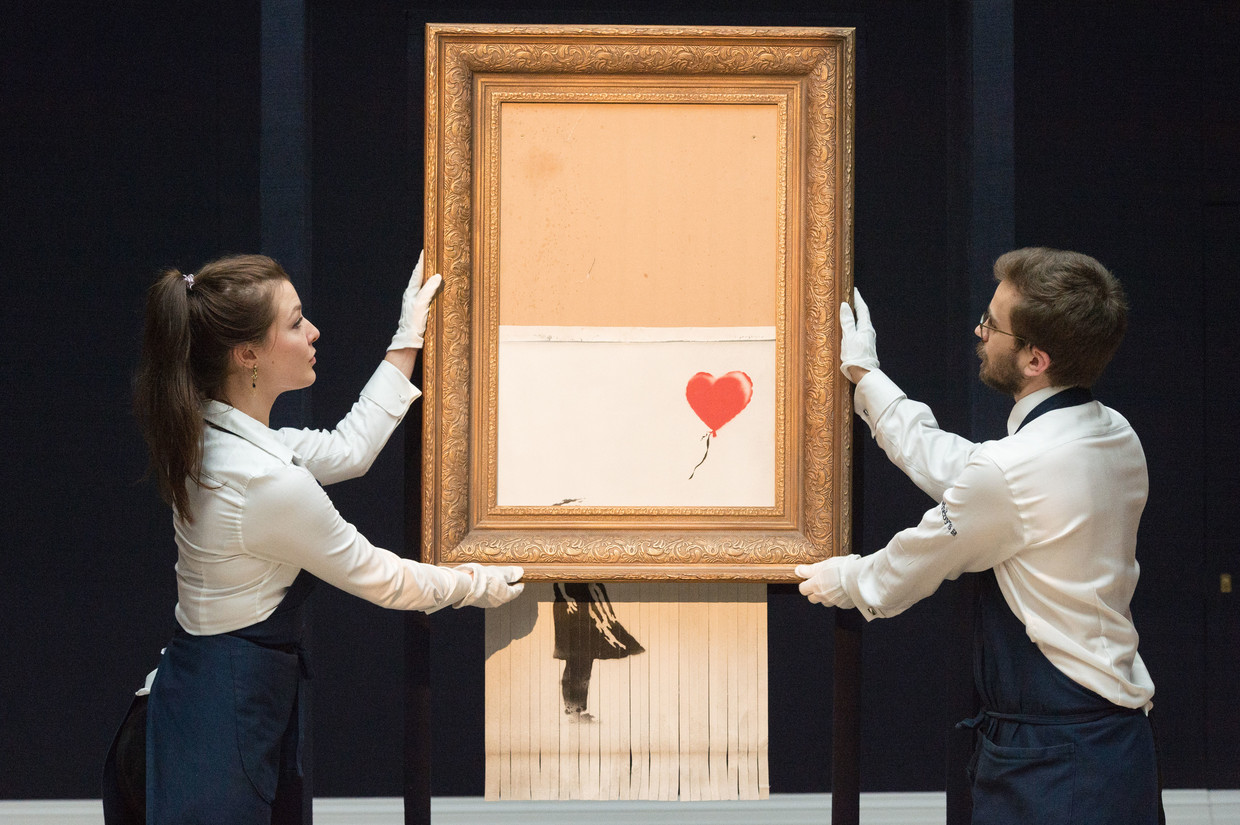 Banksy's "Love is in the Bin" at Sotheby's in London, Britain on October 12, 2018. Originally titled "Girl with Balloon," the canvas passed through a hidden shredder seconds after it was sold at Sotheby's on October 5, 2018. © Global Look Press / Ray Tang / Xinhua
World famous street artist and social commentator Banksy outdid himself in 2018, producing the first work of art created mid-auction.
"The urge to destroy is also a creative urge," Banksy wrote of his piece, originally titled 'Girl with a Balloon,' which fetched a record £860,000 (£1.04 million or $1.37 million with buyer's premium) at a contemporary art evening auction at Sotheby's London.
No sooner had the hammer dropped than the piece began to shred itself and thus 'Love is in the Bin' was created, stunning the art world once again and generating many a giggle around the world in the process.
Cosmonaut heroics narrowly avert Soyuz disaster – October 11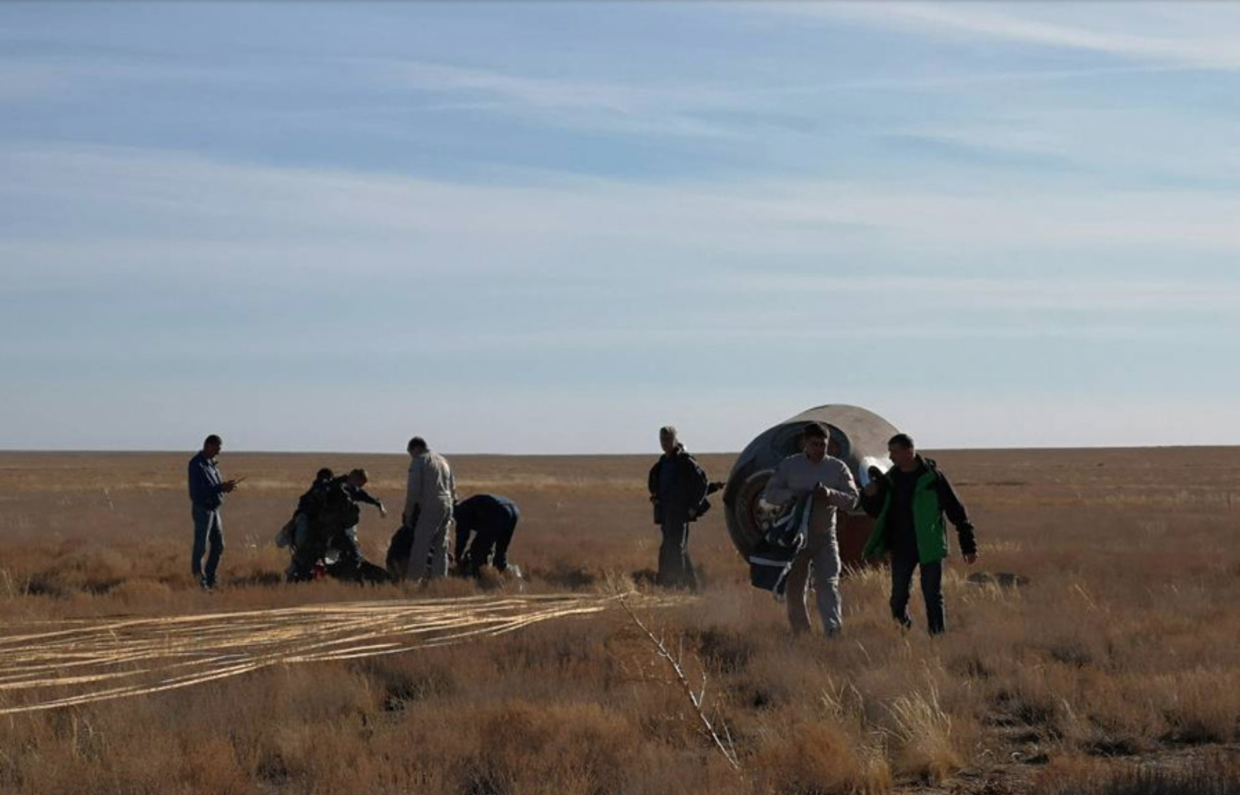 Cosmonauts Ovchinin and Hague emerge unscathed from the Soyuz escape capsule © Sputnik/Russian Army
Echoing the Titanic disaster, tweets about a successful – and safe – launch of the Soyuz MS-10, the 139th flight of the various iterations of the spacecraft, were premature ahead of one of the most dramatic rescue missions in spaceflight history.
Russian Commander Aleksey Ovchinin and rookie astronaut Nick Hague managed to survive the 6.7 G of force as the rocket lost power after boosters failed to detach.
A total of 24 beach and rescue teams were dispatched to find the men, eventually finding the escape capsule some 400km from the Baikonur launch pad. (RT)
Azərbaycan24 sosial şəbəkələrdə
Whatsapp xəttimiz -
070 224 40 25