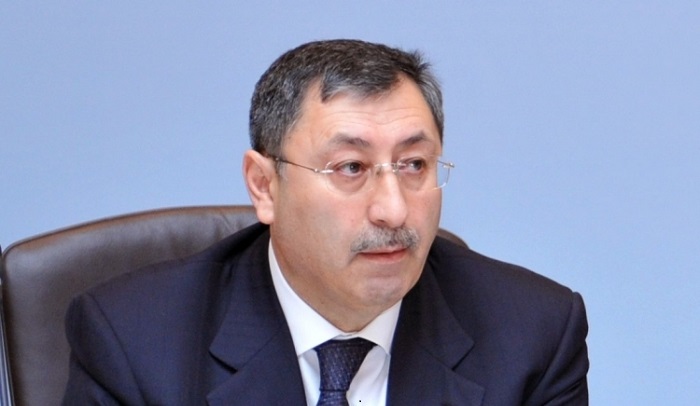 Any religious, clultural and illegal fact cannot be reason for delimitation of the state border. The territories surrounding the Keshikchidag complex has always belonged to Azerbaijan in accordance with legal documents and conditions of use, a Special Presidential Representative for border and the Caspian Sea issues Khalaf Khalafov told AzerTag commenting on the incident at Keshikchidag monastery complex.
This fact can be found in topographic guidance maps affirmed by Supreme Soviet of Georgian SSR in 1963. This map has been confirmed as the administrative border until the dissolution of the USSR.
'Therefore, there is not any legal reason to speak about any conflict or territorial claim. This territory should be agreed on within the delimitation of state border between Azerbaijan and Georgia and included to the agreement on state border that will be signed between the countries,' Khalafov noted.
"I regret to say that there has been a long delay in the work of the commissions of Azerbaijan and Georgia investigating the incident. The reason for the delay is the partner changes. The Azerbaijani side made efforts to have continuous and subsequent meetings", said Khalafov in his response to the question related to the future measures that are considered to be taken within the commissions.
The 12th meeting of the commission for delimitation and demarcation of state borders between Azerbaijan and Georgia was held in Baku May 23-24. The sides agreed to conduct a viewing and relevant measurement to the parts of the state borders that have been agreed on by the working groups of the commissions. The Azerbaijani side offered to implement the tasks in the second half of August. The next meeting of the commission will be held in Georgia in accordance with the results of that meeting", he added.
Azərbaycan24 sosial şəbəkələrdə