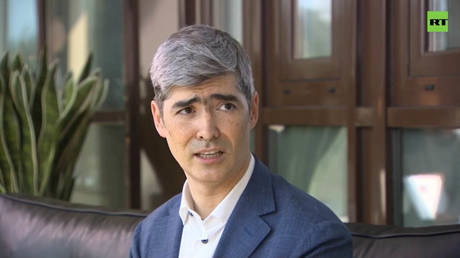 The iconic gunmaker has ramped up production in Russia and abroad to meet growing demand Alan Lushnikov, president of the Kalashnikov Concern, May 2023. © RT
In an exclusive interview with RT, Kalashnikov Group president Alan Lushnikov spoke about opening a rifle factory in India, how the new weapons fared in combat, and what motivates the company to do what it does.
"For me, it's first of all a chance to give my country what it needs for its security," Lushnikov told RT, in the interview first aired on Monday. "The ultimate reason why we do all this is to make our country capable of defending itself. If you're committed to this task, everything else comes naturally."
Kalashnikov, he said, makes "the world's best product," which sells both at home and abroad. The company doesn't do so in order to satisfy some personal ambitions or ego, however. "You must make the world's best product to ensure your motherland is safe."
In addition to the "simple and reliable" automatic rifle designs, Kalashnikov also makes sniper rifles, drones such as the widely used Lancet, and even combat uniforms for the Russian military. Just last week, the company announced it had set up a separate division dedicated to designing and making drones.
Lushnikov would not comment on any specific Lancet developments, joking that this would be classified, but he did say the company was "actively developing" a range of both reconnaissance and attack UAVs.
"Our main advantage is the absolute reliability of our product," he said. All the weapons that get delivered to the Russian military go straight to the frontline, where they are tested in combat – and improved based on user feedback, he explained.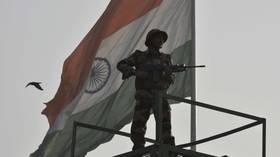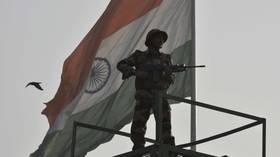 Read more
India's defence spending reaches a crossroads: Will New Delhi buy Russian or American weapons?
The military operation in Ukraine has shown the effectiveness of Kalashnikov's "client-centric approach," Lushnikov told RT. The company believes in developing technical solutions to tactical needs. "So it's tactics, technology, and then capabilities," he said.
Earlier this month, Kalashnikov began mass deliveries of the Chukavin SVCh sniper rifle, as the replacement for the Dragunov SVD, which dates back to the 1960s. The Russian police have also begun to adopt the compact Lebedev pistol (PLK-15) as their service weapon, while the national guard opted for the heavier, modular PL-15.
Lushnikov also confirmed that India had begun manufacturing one of the AK-200 series rifles domestically, as part of a technology transfer deal with Russia. Noting that India is a strategic partner of not just Kalashnikov but Russia itself, Lushnikov said that Moscow's goal was "to satisfy India's demand for firearms completely."
Lushnikov pointed out that making rifles in India was not a threat to Russian jobs, because New Delhi's demand "significantly exceeds our current capacity." He also noted that the licensing arrangement could be replicated in other countries, but that would be up to the government in Moscow to arrange.
Kalashnikov's factories in Russia are running at full capacity already, Lushnikov told RT, and the company is investing in scaling up production. In the first quarter of 2023, the company increased its production by 38%, achieving a 10-year record.
Azərbaycan24 sosial şəbəkələrdə