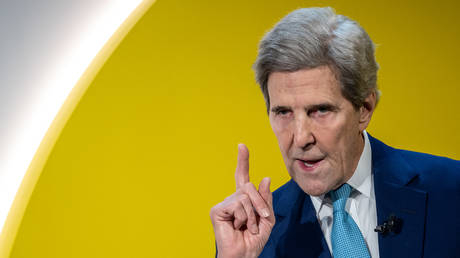 US climate envoy raised eyebrows with remarks about a "select group" of "touched" leaders US Presidential Envoy for Climate John Kerry delivers a speech at the World Economic Forum (WEF) annual meeting in Davos on January 17, 2023. © Fabrice COFFRINI / AFP
US climate envoy John Kerry has drawn widespread mockery for his speech to the World Economic Forum, in which he sought to portray the people gathered there as wise saviors of the world.
"When you start to think about it, it's pretty extraordinary that we – a select group of human beings, because of whatever touched us at some point in our lives – are able to sit in a room and come together and actually talk about saving the planet," Kerry told a WEF panel on Tuesday.
"I mean, it's so almost extraterrestrial to think about 'saving the planet.' If you say that to most people, most people think you're just a crazy, tree-hugging, lefty liberal, you know, do-gooder, or whatever, and there's no relationship. But really, that's where we are," he added.
Later in the speech, Kerry lamented that "allegedly wise adult human beings" ignored the science, mathematics and physics of climate change, and said he was certain the world will "get to a low-carbon, no-carbon economy" because "we have to."
United States climate envoy John Kerry tells the World Economic Forum that the "select group of human beings" in Davos are talking about "saving the planet," even if that sounds "crazy, tree-hugging, leftie, liberal do-gooder." pic.twitter.com/mfWDwDxQGA

— Andrew Lawton (@AndrewLawton) January 17, 2023
Kerry lost the 2004 US presidential election but went on to be secretary of state during Barack Obama's second presidential term, taking over from Hillary Clinton. He returned to Washington in 2021 as President Joe Biden's "climate change czar."
While some critics on social media pointed out that Kerry preaches carbon caps while jetting around the world on a private jet, others zeroed in on his "extraterrestrial" remarks about a select few.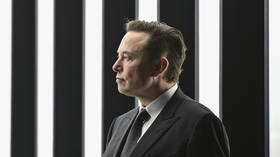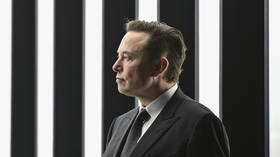 "Who are you going to sacrifice to save the planet," tweeted psychologist Dr. Jordan Peterson, "and do you think and how will you ensure that they have any say in the matter?"
"I always knew they were aliens," joked Timcast co-host Luke Rudkowski. Others, like conservative radio host Vince Coglianese, compared the Davos event to a summit of cartoon supervillains.
"WEF is increasingly becoming an unelected world government that the people never asked for and don't want," billionaire Elon Musk commented on the gathering.
The 2023 WEF summit is reportedly being attended by 2,700 participants, including more than 600 global CEOs, 116 billionaires and over 50 world leaders.
Kerry's speech about a "touched" few special leaders wasn't the only controversy at this year's gathering in the Swiss Alps. Someone at the WEF also decided it was a good idea to have former CNN employee Brian Stelter host a panel on "Clear and Present Danger of Disinformation," at which European Commission VP Vera Jourova asserted the US will "soon" have laws against "hate speech," just like the EU. (RT)
Azərbaycan24 sosial şəbəkələrdə