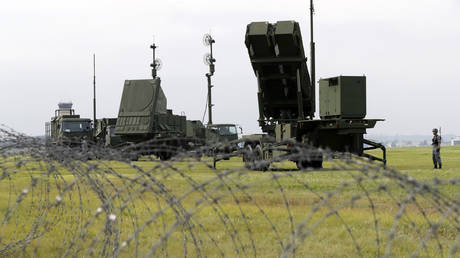 Tokyo will order a North Korean rocket shot down if its territory is threatened, the country's Defense Ministry announced on Monday FILE PHOTO: A Japanese soldier stands next to a Patriot missile battery at the US Yokota AIr Base near Tokyo, Japan, August 29, 2017 © AP / Eugene Hoshiko
With North Korea gearing up to launch a military spy satellite in the coming weeks, Japan's Defense Ministry warned on Monday that it will take "destructive measures" against any projectile that threatens its territory.
North Korean leader Kim Jong-un unveiled the country's first reconnaissance satellite earlier this month, and notified Japan's Coast Guard on Monday that it would launch the spacecraft over the East China Sea.
In a statement on Monday, the Japanese Defense Ministry said that air defense units had been given permission to "take destructive measures against ballistic and other missiles that are confirmed to land in our territory." According to the statement, Japanese units will use American SM-3 or Patriot missiles to take down the North Korean rocket if necessary.
Japan currently has a destroyer carrying SM-3 interceptors stationed in the East China Sea, and Patriot batteries on the Okinawa Islands. A Defense Ministry spokesman told reporters that the rocket will likely pass over these islands after launch, as was the case when North Korea sent an Earth-observation satellite into space in 2016.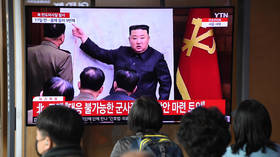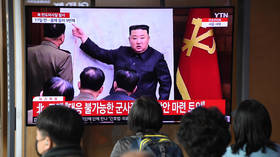 Read more
Korean Peninsula on 'brink of explosion' – Pyongyang
Japanese, South Korean, and American officials have all demanded that Kim call off the launch, arguing that it breaches UN Security Council resolutions on Pyongyang's missile program. Due to the high level of technology shared by space-launch rockets and ballistic missiles, the resolutions apply to both.
Kim is unlikely to pay any heed to the warnings, having described the launch as "the government's top priority to strengthen our national defense capabilities." Pyongyang insists that reconnaissance satellites, ballistic missiles, and nuclear weapons are all necessary to protect North Korea from an aggressive US military posture on its border.
American and South Korean forces have carried out various training exercises in recent months, including their largest-ever live-fire drills last week simulating a "full-scale attack" by Kim's forces. North Korea claims that these exercises – which the US and South Korea describe as defensive – are rehearsals for an invasion, and usually responds with missile launches or artillery drills.
North Korea has test-fired more than 100 missiles since the beginning of 2022, and tested its first solid-fuelled intercontinental ballistic missile and nuclear-capable underwater attack drone in April. Officials in Washington and Seoul have claimed since last year that Pyongyang is preparing for its seventh underground test of a nuclear weapon. (RT)
Azərbaycan24 sosial şəbəkələrdə