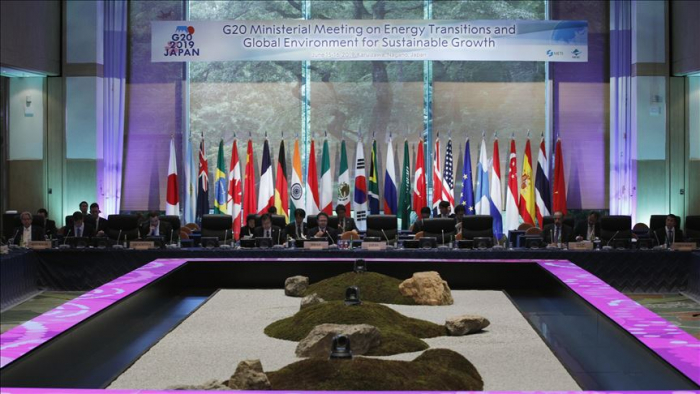 With the world facing crises in global security and international trade, a G20 summit this week, under Japan's presidency, will host key meetings among U.S. President Donald Trump, Russian Federation President Vladimir Putin, and China's President Xi Jinping, according to Anadolu Agency.
These key actors will try to cool down the boiling trade disputes between China and the U.S. and seek a solution to the security crisis in the Middle East. Negotiations will be intense at the lower diplomatic and political levels as well at the Osaka-based summit, set for June 28-29.
Officials from 37 countries are gathering in Osaka — including Turkish President Recep Tayyip Erdogan, who is due to meet separately with both Trump and Putin — and over 2,000 journalists from around the world will follow the deliberations.
3 key issues
In a recent online guest column, Japanese Prime Minister Shinzo Abe laid out an ambitious agenda for the meeting focusing on three issues:
"The first agenda item concerns what I believe is the most important challenge of our times: working to maintain and ultimately strengthen the international order for free and fair trade," he wrote for the Project Syndicate.
"The second item on the agenda concerns the digital economy. Digitalization of the economy has enabled unique and unprecedented business models, but it has also brought new challenges, such as double non-taxation for multinational companies. We can resolve such issues only through international cooperation," he continued.
"The third issue for the Osaka summit is the importance of innovation in tackling global environmental challenges," he wrote. "The goals outlined in the Intergovernmental Panel on Climate Change's '1.5˚C report' are not achievable through regulation alone. Disruptive innovation that flips something negative into something positive will be the key to realizing the world's climate goals."
But much of the agenda may well be overshadowed as Trump and Putin discuss Mideast politics, and Xi and Trump try to find a way to stop the escalating trade war between the U.S. and China, a conflict which is destabilizing international trade integration.
Under Japan's presidency, the G20 has been focusing its efforts on fix global current account imbalances through multilateral policy coordination rather than bilateral trade deals.
Azərbaycan24 sosial şəbəkələrdə