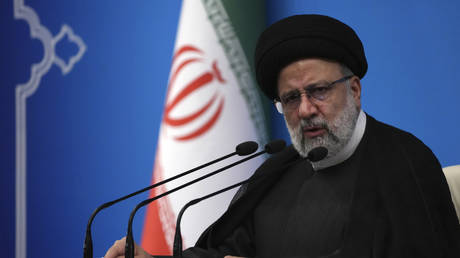 President Ebrahim Raisi has claimed Tehran will decide how to spend the $6 billion freed up under a prisoner-swap deal FILE PHOTO: Iranian President Ebrahim Raisi speaks during a press conference in Tehran, Iran, Aug. 29, 2023 © AP / Vahid Salemi
Iranian President Seyyed Ebrahim Raisi has argued that the US has no right to regulate Tehran's use of $6 billion in oil funds that were unfrozen under a prisoner-exchange agreement between the countries.
"This money belongs to the Iranian people, the Iranian government, so the Islamic Republic of Iran will decide what to do with this money," Raisi said on Tuesday in an NBC News interview. Asked whether the money will be used for humanitarian purposes, as demanded by Washington, he said, "Humanitarian means whatever the Iranian people need, so this money will be budgeted for those needs, and the needs of the Iranian people will be decided and determined by the Iranian government."
Raisi's interpretation of the prisoner-swap deal is clearly at odds with the views of US President Joe Biden's administration. US State Department spokesman Matthew Miller told reporters on Tuesday that money will be held in Qatari banks and strictly monitored by the US Treasury Department to ensure that it's used only for humanitarian purposes.
The prisoner exchange includes the release of five Americans who had been detained on espionage charges and five Iranians who had been jailed in the US for allegedly violating Washington's sanctions against Tehran. The Biden administration also issued sanctions waivers to enable banks in South Korea to release $6 billion in frozen Iranian funds.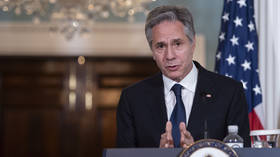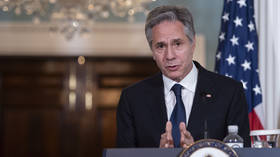 Tens of billions of dollars owed to Iran for oil and other exports were frozen in bank accounts around the world under US sanctions, starting in 2018, after then-President Donald Trump withdrew Washington from the Iran nuclear deal. Biden pledged during the 2020 presidential campaign to revive the nuclear agreement, known officially as the Joint Comprehensive Plan of Action (JCPOA), but he has failed to do so since taking office in January 2021.
White House National Security Council spokesman John Kirby told reporters last month that the unfrozen money could only be used for such purchases as food, medicine and medical equipment that doesn't have a military use. He speculated in an MSNBC interview on Tuesday that Raisi might be "playing to his domestic audience" by suggesting that Iran can use the funds however it pleases. (RT)
Azərbaycan24 sosial şəbəkələrdə