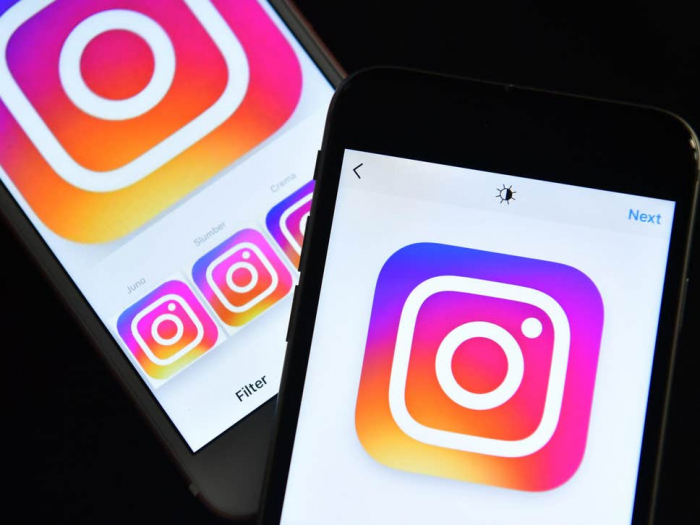 Instagram has launched a new tool called Reels that borrows some of the most popular features of social media upstart TikTok.
Reels allows users to create music videos for up to 15-seconds – the same length of time allowed on TikTok. Much like the 'Duet' feature in TikTok, Reels also allows users to take audio from other users to use in their own videos.
The new feature is available on both Android and iOS versions of Instagram through the latest update but has only been launched in Brazil so far.
It is the latest move by Facebook, which owns Instagram, to compete with its hugely popular Chinese rival that has gained more than 500 million users around the world since it launched in 2016.
TikTok's user base is still relatively small compared to the estimated 2.7 billion people who use Facebook and its suite of apps, which include Messenger and WhatsApp.
Facebook's concern about TikTok's rapid rise, especially among teens, was outlined in a recently leaked staff meeting.
An employee asked chief executive Mark Zuckerberg what his "plan of attack" was to prevent losing young users to its competitor.
"I think it's past Instagram now in India in terms of scale, so yeah, it's a very interesting phenomenon," Mr Zuckerberg said.
One of the ways Facebook plans to combat TikTok is through a standalone app called Lasso, he revealed, which will be launched in countries that TikTok is yet to establish a presence in.
"I think we have time to learn and understand and get ahead of the trend," he said. "The space is still fairly nascent, and there's time for us to kind of figure out what we want to do here."
Facebook did not immediately respond to a request for comment from The Independent, but in an interview with TechCrunch Instagram's director of product management Robby Stein defended Reels and any similarities it shares with TikTok.
"No two products are exactly the same," he said. "At the end of the day, sharing video with music is a pretty universal idea we think everyone might be interested in using."
Through the launch of Reels, industry experts say Instagram can capitalise on its already sizeable userbase and monetise the format in a way that TikTok is unable to.
"Given TikTok's appeal with the younger demographic, Instagram Reels could pose a much more real threat to the platform's ambitions when it comes to advertising revenue than Lasso ever could," Yuval Ben-Itzhak, CEO of social media marketing firm Socialbakers, told The Independent.
"Instagram has a much better chance of successfully monetising the TikTok-esque format of short video clips set to music than TikTok does itself."
The Independent