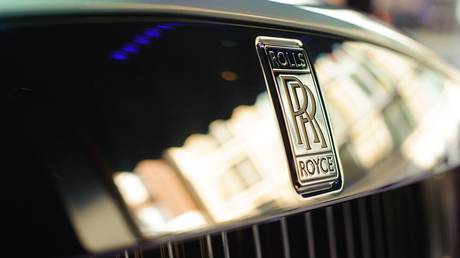 The allegations include criminal conspiracy, cheating and corruption in a 2004 procurement of training jets By Joydeep Sen Gupta, Asia EditorFILE PHOTO: Detail of a Rolls Royce logo on a Rolls Royce Wraith. © Dominic Lipinski / PA Images via Getty Images
India's Central Bureau of Investigation (CBI) — the country's premier probe agency — on Monday registered a complaint against British multinational aerospace and defense company, Rolls Royce, its former India Director Tim Jones, arms dealers and British nationals of Indian origin Sudhir Choudhrie and his son Bhanu Choudhrie, and British Aerospace Systems (BAE Systems).
The accusations involve corruption regarding the purchase of dozens of Hawk 115 trainer aircraft in 2004, when the erstwhile National Democratic Alliance (NDA) under the late Prime Minister Atal Bihari Vajpayee was in power. The CBI authorities said the accused had colluded with government officials, who allegedly abused their positions to give approval regarding the purchase of 24 of these planes for $906.87 million. The alleged wrongdoings fall under criminal conspiracy, cheating and provisions of the 1988 Prevention of Corruption Act.
The CBI's complaint follows up on a preliminary enquiry from December 2016, during the first term of PM Narendra Modi. As per the deal, the aircraft were to be delivered to India in flyaway condition and also allow state-run Hindustan Aeronautics Limited (HAL) to give license to manufacture another 42 planes through a transfer of technology (ToT) pact for an additional amount of $308.247 million. The process allegedly involved "paying huge bribes, commissions and kickbacks to intermediaries" even though the deal barred payments to middlemen, whose role has been under the scanner since the Swedish-made Bofors gun controversy broke out in the mid-1980s. Decades later, in 2012, the AgustaWestland helicopter deal raised a similar scandal where the role of a former Indian Air Force (IAF) chief Marshal Shashindra Pal Tyagi came under scrutiny.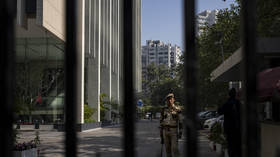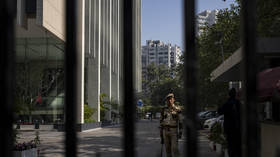 Read more
India accuses BBC of tax evasion
Between 2008 and 2010, the Indian government accused approved the license manufacturing of 57 additional Hawk aircraft by HAL for over 95 billion rupees (more than $1.1 billion) under a separate agreement with BAE Systems (Operations) Ltd, an entity of the BAES Group.
The CBI complaint revives a case made in 2012 by the UK's Serious Fraud Office (SFO), which alleged Rolls Royce paying a bribe of $1.24 million to an intermediary to increase the license fee in India to $9.26 million from $4.94 million. These allegations were disclosed back in 2017, when Rolls Royce paid a $614.21 million fine to SFO to settle a case that entailed transactions with several countries, including India, China and Thailand.
At present, the IAF and the Indian Navy operate 123 and 17 Hawk Advanced Jet Trainers, respectively, most of which have been license-manufactured by HAL under the ToT agreement. (RT)
Azərbaycan24 sosial şəbəkələrdə