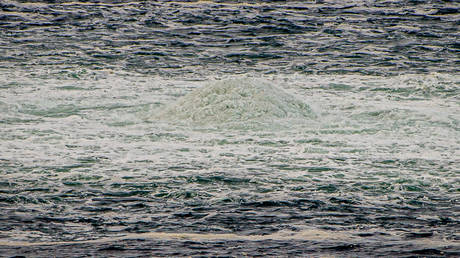 Prime Minister Viktor Orban says no one should "get away" with attacking Europe's energy infrastructure FILE PHOTO: A gas leak from one of the Nord Stream pipelines, September 29, 2022. © Danish Defence / AFP
Hungary needs to watch out for potential sabotage on pipelines that deliver Russian natural gas to the country, Prime Minister Viktor Orban said on Monday, pointing to the September 2022 blasts on the Nord Stream pipelines connecting Russia to Germany via the Baltic Sea.
"The blowing up of the Nord Stream was a simple act of terrorism," Orban said in a speech to parliament in Budapest.
"What we need to know is, if they did it in the north just to stop the Russian gas coming to Europe … then they could do it in the south as well."
Orban said that Hungary, together with neighboring Serbia, must "make clear that if this were to happen, it would not be easy to get away with, like they are doing now with the Nord Stream explosions."
Hungarian Foreign Minister Peter Szijjarto this week called for the UN to investigate the "scandalous" attack on the pipelines. Budapest wants to know "who committed it and why," the minister said.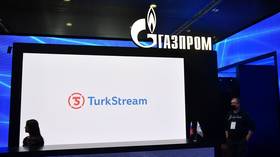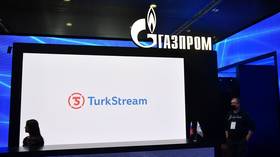 Read more
Key Russian Black Sea gas pipeline under threat – US state media
Hungary and Serbia, whose economies heavily depend on Russian oil and gas, have opposed sanctions that would have prevented them from receiving supplies from Moscow. Both nations have also refused to impose any restrictions of their own.
On Thursday, US state-run news outlet RFE-RL reported that South Stream Transport, which operates the TurkStream gas pipeline, would not be able to repair the infrastructure in the event of damage, as the Dutch government has revoked its license.
The Black Sea pipeline delivers Russia gas to Hungary and Serbia.
Veteran US investigative journalist Seymour Hersh claimed earlier this month that the Nord Stream sabotage was orchestrated by Washington with help from Norway. The US has denied any involvement, and rejected the allegations as "complete fiction."
Russia has also called for a thorough investigation into the "terrorist attack." Kremlin spokesman Dmitry Peskov accused Western countries last week of trying to bury the issue. (RT)
Azərbaycan24 sosial şəbəkələrdə