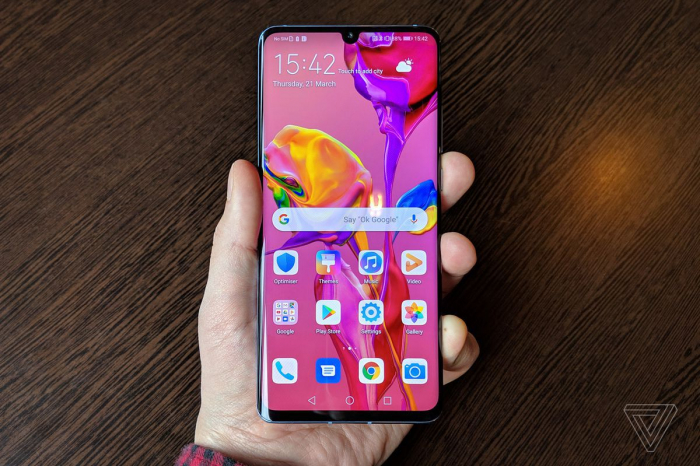 Huawei suffered a massive blow to its business over the weekend when Google suspended most of its partnerships with the Chinese smartphone maker for future products, an effort to comply with a U.S. government ruling meant to bend China to its will in an ongoing global trade war.
Chip manufacturers quickly followed suit on Sunday, with giants like Qualcomm and Intel reportedly ceasing trading with the embattled company. Honor, a sister company to Huawei, told Digital Trends early this morning that it has made "substantial contributions" to Android that have benefited all users — but the developments may prove disastrous nonetheless. Here's what you need to know.
The United States Department of Commerce added Huawei to its "Entity List" on Wednesday, prohibiting the company from acquiring parts and components from U.S. companies without the approval of the federal government, which filed criminal charges against the Chinese telecommunications giant in January. Officials told Reuters that the decision will make it difficult, if not impossible, for Huawei to sell some products due to its reliance on U.S. suppliers.
Citing sources familiar with the matter, Reuters reported Sunday that Google is cutting off most of its business with Huawei. The Chinese company will instantly lose access to updates for the Android mobile operating system, which powers its smartphones. In addition, future Huawei devices on Android will not be able to offer services such as the Google Play Store nor apps such as Gmail, Chrome, and YouTube. For existing Huawei devices, access to the Google Play Store, Play Protect, and other such apps will not be revoked, as confirmed in a tweet from the official Android Twitter account. But it's rumored existing Huawei devices are now cut off from future Android updates, which might cause them to lose Play certification. This could make using the Huawei Mate 20 Pro in the Android Q beta a risky choice.
Huawei will still be able to use the Android Open Source Project (AOSP), the open-source public version of Android. But without access to Google's proprietary apps and services, staying on Android will not make much sense to the company.
Honor, sister company to Huawei, released this statement to Digital Trends early Monday morning: "Huawei has made substantial contributions to the development and growth of Android around the world. As one of Android's key global partners, we have worked closely with their open-source platform to develop an ecosystem that has benefitted both users and the industry. Huawei will continue to provide security updates and after-sales services to all existing Huawei and Honor smartphone and tablet products, covering those that have been sold and that are still in stock globally. We will continue to build a safe and sustainable software ecosystem, in order to provide the best experience for all users globally."
Late Sunday evening, it was reported that several mobile hardware manufacturers are also complying with the U.S. government. A number of significant chipmakers, including Qualcomm and Intel, have supposedly told their employees that they will no longer be supplying Huawei. While Huawei creates its own processors for its smartphones, the company still requires hardware from other manufacturers. Huawei has been stockpiling chips in advance of such an outcome though, and according to Bloomberg, the company had built up a three-month stockpile ahead of the ban.
Huawei has been working on an alternate mobile operating system, a South China Morning Post report from last year claimed, as there were concerns that the company would lose its Android license from Google. The plan was dubbed a "worst-case scenario" — but it appears Huawei may have no choice but to proceed with it in the near future.
The reportedly severed partnership between Huawei and Google is very unfortunate, as the Chinese manufacturer has been releasing top-notch smartphones such as the P30 Pro, the Mate 20, and the Mate 20 Pro, and although the phones are not officially for sale in the U.S., fans have been able to import them. The U.S. government has previously committed to similar actions against other Chinese companies, most notably in the ZTE ban last year. That ban was eventually lifted, which should give Huawei fans in the U.S. some hope, but it's no guarantee that this situation will play out in the same way.
Digital Trends
Azərbaycan24 sosial şəbəkələrdə