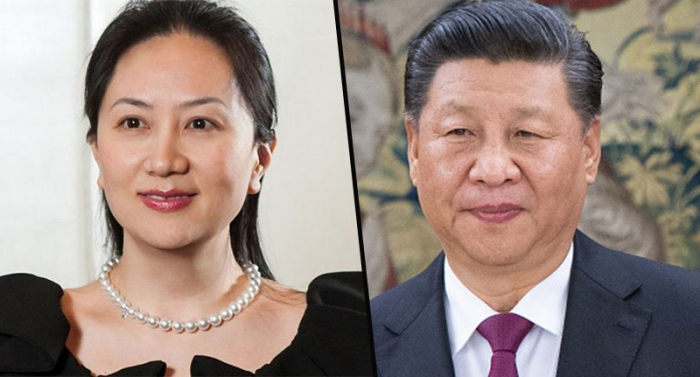 Beijing's response to the arrest of a Chinese 'princess' who is a top executive at tech giant Huawei exposes the company's role as a spy for the Chinese Communist Party, an expert has claimed.
Meng Wanzhou was arrested earlier this month (December 6) in Vancouver, facing charges for fraud and for violating US sanctions by doing business with Iran.
Since her arrest, there has been a massive backlash in the form of Chinese Communists beginning to arrest innocent Canadians in retaliation.
As reported by New York Post, so far there have been three 'revenge hostages' that have been taken and held in secret jails on vague charges. And these arrests only look set to continue as Beijing have hinted that the 'hostage' count could grow if Meng is not freed soon.
So why has her arrest caused such a response from the Chinese Communist Party? Well, it turns out the 'princess' is Communist royalty – her grandad was close friends with Chairman Mao during the Chinese Civil War, who went on to become vice governor of China's largest province.
That's not all though. She's also the daughter of Huawei's founder and Chairman, Ren Zhengfei, and is looking set to succeed him when he retires. Her arrest, however, has put a slight spanner in the works.
In simple terms, Meng is looking set to become the heiress of China's largest hi-tech company; Huawei is a leader in 5G technology and this year surpassed Apple to become the second largest smartphone maker in the world behind Samsung.
But Steven W. Mosher, an expert in China, argues that there is more to Huawei than meets the eye, particularly when it comes to the Chinese Communist Party.
Mosher, the author of Bully of Asia: Why China's Dream is the New Threat to World Order, says the dramatic response adds to evidence that Huawei is not simply an innocent manufacturer of smartphones.
He writes that the Chinese Communist Party has repeatedly said that it has links to Huawei:
How do we know? Because the party has repeatedly said so.
First in 2015 and then again in June 2017, the party declared that all Chinese companies must collaborate in gathering intelligence.
The company, Mosher writes, has a much more important assignment from the Chinese Communist Party than simply listening in on phone conversations.
This is because the company is currently attempting to install 5G networks in countries around the world, which could potentially give the Chinese government access to and control over information networks.
In other words, whoever controls the 5G networks will control the world — or at least large parts of it.
In the meantime, Meng is currently under house arrest and awaiting extradition to the US, while the Canadian Minister of Foreign Affairs, Chrystia Freeland, has called on China to release the Canadian citizens that are currently being detained.
unilad.co.uk