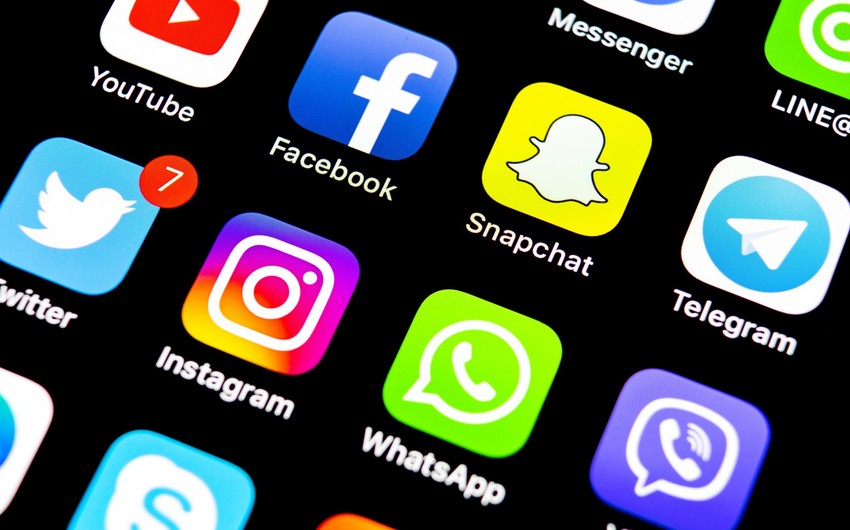 In the wake of excessive interest in social networks, the growth of their use for serious profits, questions inevitably arise: how much can one earn on these platforms? Can every active user earn income?
Although we know that advertising generates revenue, many do not know how it is calculated and in what form a user receives money. Let's start with the fact that not every social media platform in Azerbaijan is able to generate income.
Social media expert Vusal Mammadzada told Report that the main issue is the number of the channel's audience.
"As the number of subscribers grows, so does the profit. There are other options. Some platforms themselves offer advertising on a mutually beneficial basis. YouTube is one of such platforms," Vusal Mammadzada explains the principle of their work.
The specialist notes that the service is provided through Google AdSense: "Google offers content developers to activate advertising and receive a certain income. According to the current rules, Google pays 60% of the income to the content developer, and 40% remains for the company. And the company justifies its share by the fact that that California law provides for tax payments and certain expenses."
Although other platforms have similar features, these conditions do not work in some countries. In Azerbaijan, it is also not possible to earn income from each platform. However, a channel with a large audience can itself negotiate with a company, advertise it and receive income. In this case, an agreement is concluded and tax is paid in accordance with the legislation of the Republic of Azerbaijan.
Vusal Mammadzada says that earlier it was more convenient to make money on the YouTube platform: "Google did not impose requirements on content developers. That is, as soon as you opened a channel, you could connect it to Google AdSense and earn money. But now 4,000 watch hours and 1,000 subscribers are needed. A channel that meets these conditions can contact Google. Then the channel is viewed by the company. If the channel did not violate the company's rules, and in the absence of other problems, it is activated. Then the channel receives advertising money, that appears in a video.
"According to Azerbaijani law, YouTube is taxed, like all advertising. After activating the channel, a certain amount will come to your account on the channel. To remove them, first of all you need to register with the tax authorities, open a tax identification number (TIN). Then you go to any bank and transfer funds to your card. From there, the advertising revenue tax is deducted. It is impossible to receive money without opening a bank account and tax registration."
There are few advertisers in Azerbaijan, offering ads for the YouTube platform, so it is very difficult for channels with Azerbaijani content to generate ad revenue. Experts see the reason for weak competition.
"For example, in America, 100 banks place advertisements. Each bank is forced to increase the amount of advertising so that it appears in more videos. And in this case, the content owner earns more. But there are few advertisers in Azerbaijan and the amounts are, accordingly, very low," Vusal Mammadzada says.
According to him, children's channels are the most profitable, since it is in them that the commercial is often viewed to the end.
Mammadzada said that he receives $150 a month from Google, and views reach 300,000-400,000 per month.
Tiktoker Tural Gambarov says that earning on TikTok is different from YouTube: "70% of the profit is retained, and 30% goes to the content owner. With these 30%, a WebMoney online credit card is first bought. The amount is credited first to the WebMoney card, then to the bank account opened in Azerbaijan. There is also a fee and tax on each transaction. As a result, the amount is even lower than 30%. Despite this, the platform is profitable, and the earnings are $700 per month."
How to make money on TikTok?
The most common method of earning income from the TikTok platform is through gifts sent by live guests. For example, an owner of the content goes live, and the guests send him gifts that go to the balance. 30% of this amount is already taxed under Chinese law.