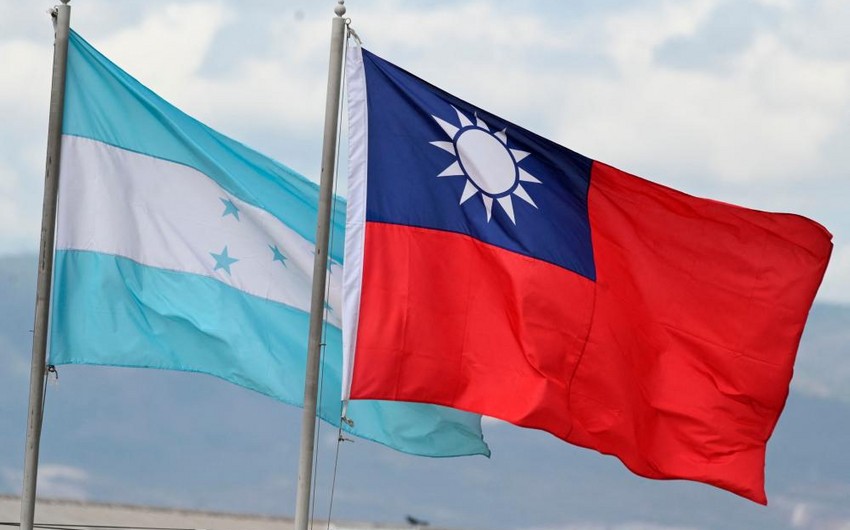 Honduras has formally established diplomatic ties with China and severed them with Taiwan, ending a decades-long relationship and dealing the latest blow to the self-ruled democratic island in its struggle for recognition, Report informs via CNN.
"The government of the Republic of Honduras recognizes the existence of one China in the world and that the government of the People's Republic of China represents China as a whole," its ministry of foreign affairs said in a statement on Saturday, local time.
"Taiwan is an inalienable part of Chinese territory and as of today, the government of Honduras has informed Taiwan about the rupture of diplomatic relations," it added.
China, which sees Taiwan as part of its territory despite never having ruled it, refuses to maintain diplomatic ties with any country that recognizes Taiwan.
It has spent much of the past 40 years attempting to isolate the self-ruled island by chipping away at its diplomatic allies with offers of economic support.
Honduras had until now been one of just 14 countries that still diplomatically recognized Taipei over Beijing.
Soon after the announcement by Honduras, Taiwan confirmed that ties had been formally severed.
"To safeguard national sovereignty and dignity, we have decided to immediately cease diplomatic relations with Honduras and suspend all bilateral cooperation plans," Foreign Minister Joseph Wu said at a press conference, adding that Taiwan was asking Honduras to shut its embassy in Taipei.
China also confirmed the move, saying it had signed a "Joint Communiqué on the Establishment of Diplomatic Relations" with Honduras on Sunday.
"The two governments (of China and Honduras) have decided to recognize each other and establish diplomatic relations at the ambassadorial level, effective from the date of signature of this communiqué," a statement from China's Foreign Ministry read.
Honduran President Xiomara Castro had announced on March 14 that the switch was imminent.
Taiwan had 56 diplomatic allies when it lost recognition from the United Nations in 1971. That number had dwindled to just 22 when Taiwan's current President Tsai Ing-wen took office in 2016 and has continued to fall in the years since.
Azərbaycan24 sosial şəbəkələrdə