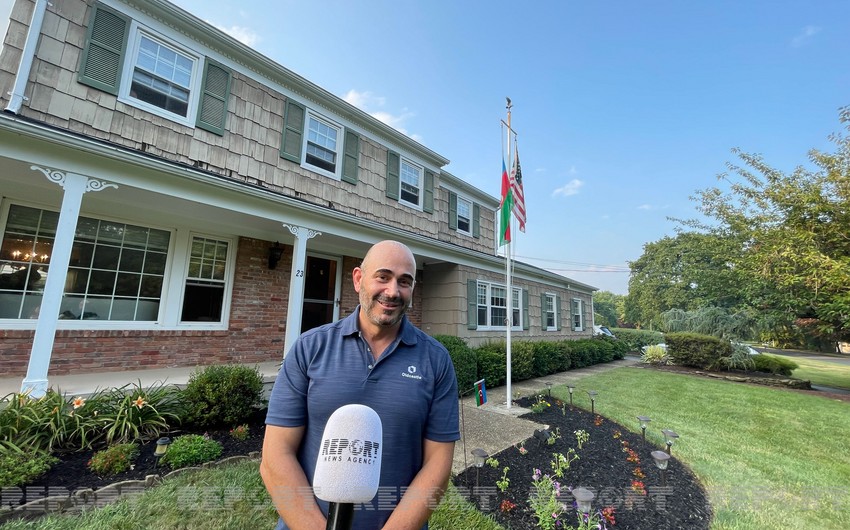 The heirs of Naghi bey Sheykhzamanli, who served as the head of the State Security Service during the Azerbaijan Democratic Republic, intend to donate part of his archive to Azerbaijan.
According to Report's local bureau, Sheikhzamanli's grandson Naghi Keykurun who currently lives in the United States, together with his sisters, will apply to the relevant government agencies of Azerbaijan to formalize the decision.
Notably, the house of the Keykurun family contains historical books, magazines, manuscripts, cassettes with audio recordings, the first Azerbaijani flag brought to the United States, silver samovars and spoons, paintings, etc.
Currently, five grandchildren of Naghi bey Sheykhzamanli – Belma, Sheyma, Salima, Sarap, and Naghi live in the United States.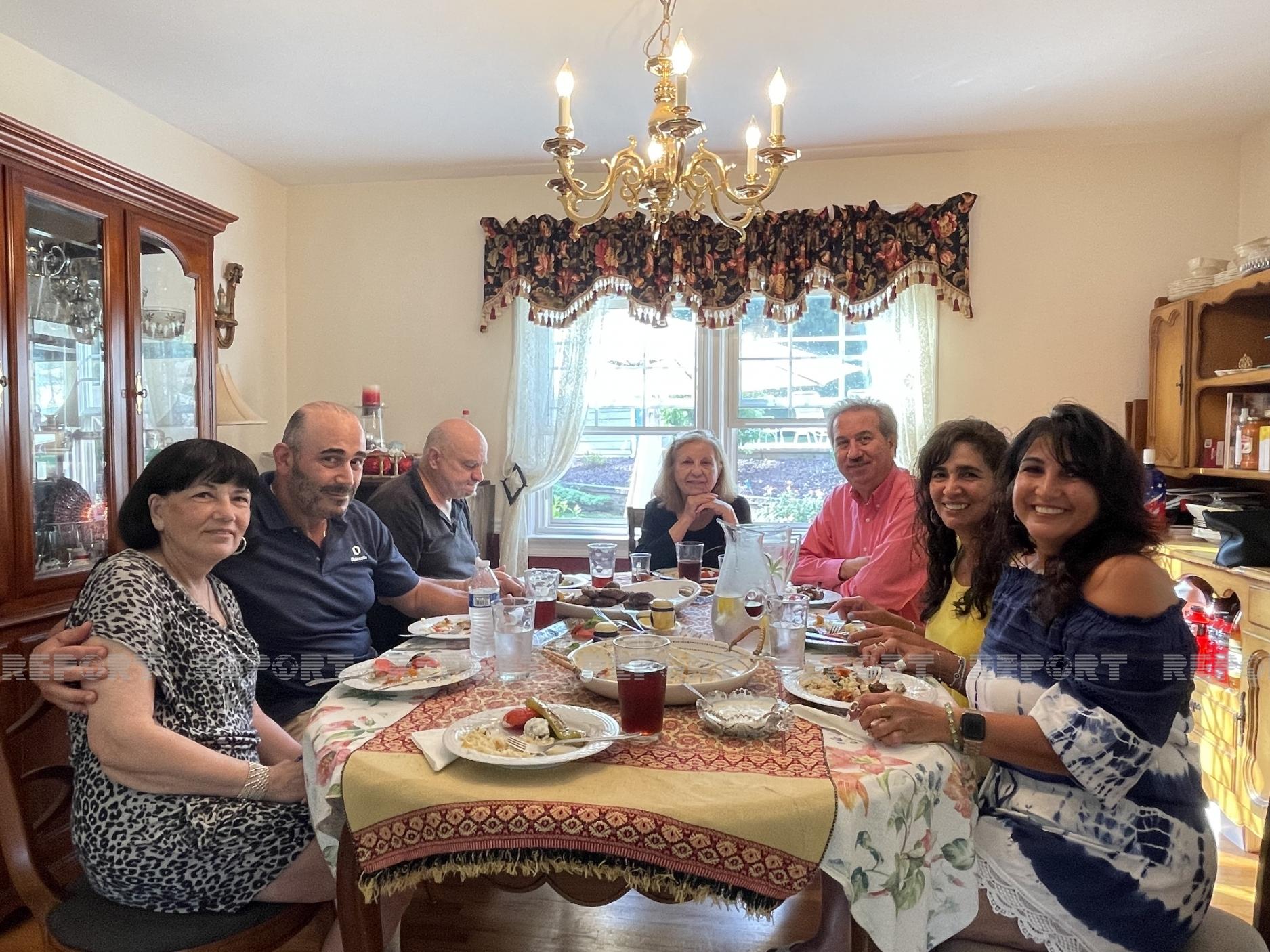 Belma Keykurun, who works as a lawyer in the United States, told Report that her grandfather was one of the most active members of Azerbaijan's struggle for freedom. "After the Azerbaijan Democratic Republic collapsed, they moved from Ganja to Trabzon, and my mother's family moved to Iran. Later, my grandfather came to Istanbul, found families who had emigrated from Azerbaijan, reunited and continued their activities to struggle for freedom. My mother's family also moved from Iran to Istanbul at that time. We moved to New York State, USA, in 1964 with our uncle's family. We were just two sisters at the time, and my other sisters and a brother were born in the United States. My grandfather Naghi bey Sheykhzamanli came to the United States several times to visit us. On his first visit, he brought us the big flag of Azerbaijan. That flag was at all their events, and we dote on it. The flag was everything to them. "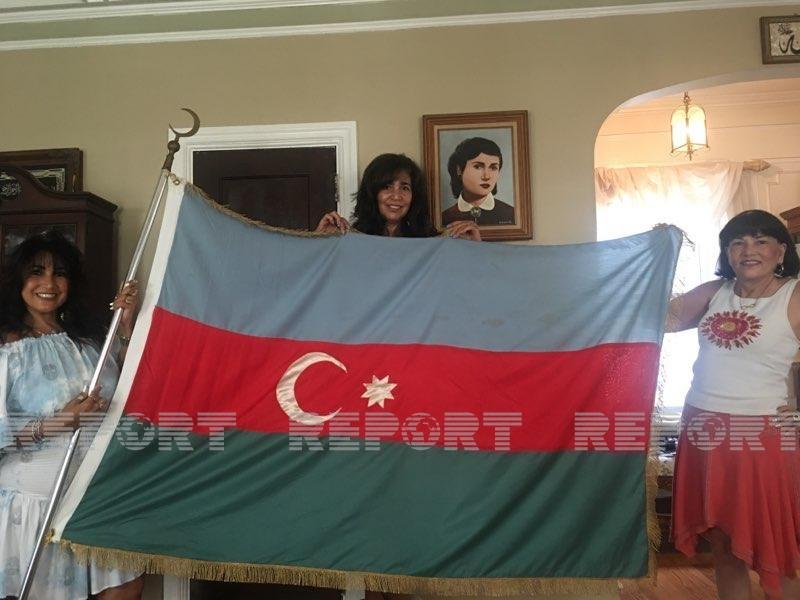 According to her, her grandfather spoke about Azerbaijan with tears in his eyes: "They passed away with longing for their homeland. My father wished my grandfather could see my brother, but my grandfather died in Istanbul before my brother was born. We grew up in a very national spirit. My mother cooked pilaf and dolma, and my father taught us Azerbaijani music and dances. Our parents always said with pride that we are Azerbaijani. They tried to bring together all Azerbaijanis living in the United States, held events, and breathed with Azerbaijan. During that difficult time, they managed to save money and bought a house. They also built a mosque in the yard of that house. Whoever came from Azerbaijan was first taken to that house. That house was their meeting place. "
Sheyma Keykur told Report that her biggest dream is to visit Azerbaijan and see the lands where her father and grandfather were born: "When my father spoke about Azerbaijan, he always cried like a child. My father read books, wrote articles, often met with Azerbaijanis. They were looking for roadmaps for independence. He wanted to go to Azerbaijan to find his relatives in Ganja. However, it was impossible. When my father died, my aunt brought soil from Azerbaijan, and we scattered it in his grave. I believe he rests in peace now."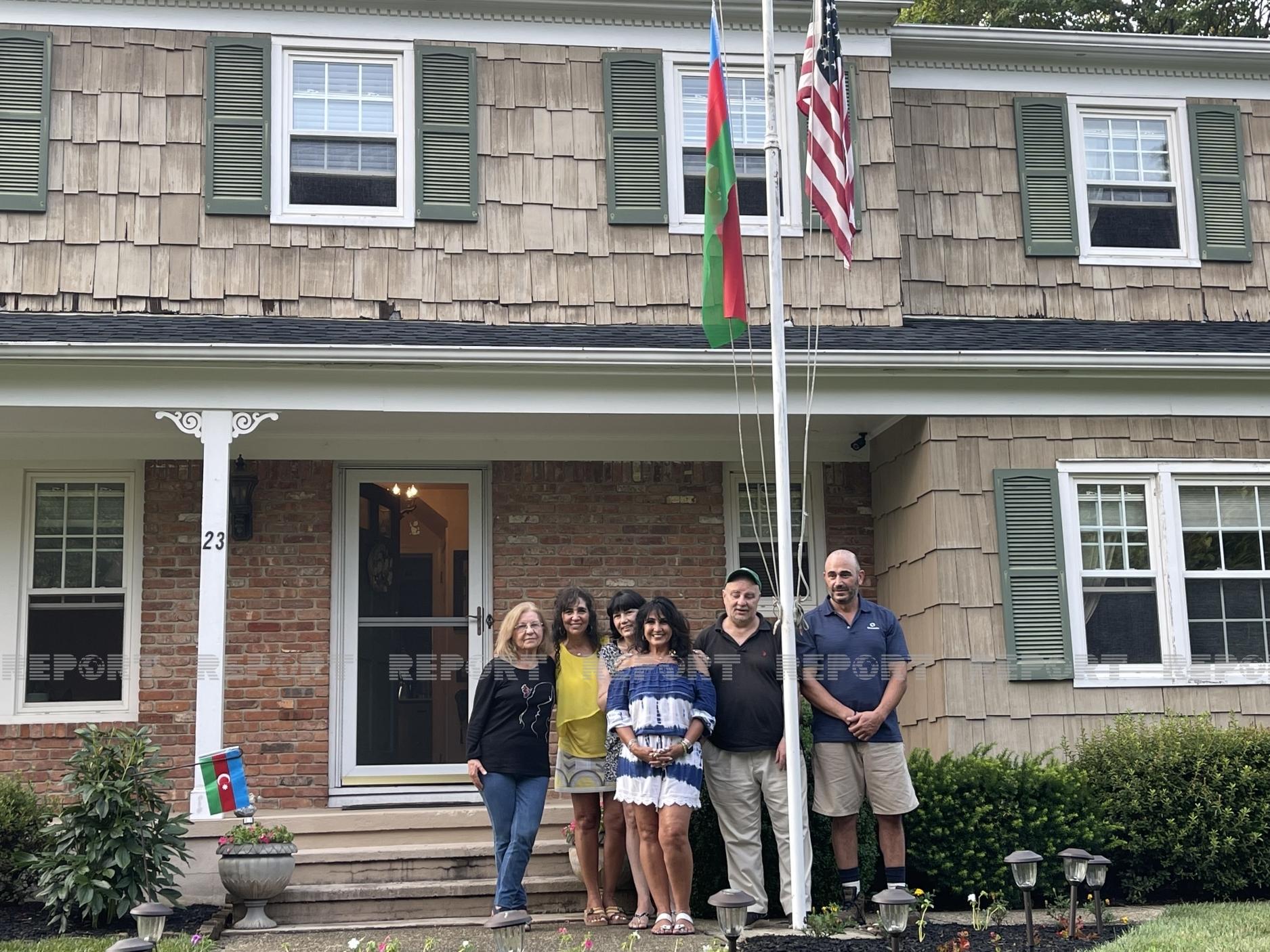 N.Kaykurun told Report that his father often shared his memories of Azerbaijan with them: "We believe that the archives left by my father and grandfather will be better preserved in Azerbaijan. We looked after all their belongings. Both my grandfather and father loved to read, and they had a big library. Those books are still in the library of our house. These books include the manuscripts by my father and grandfather. In those years, they often appeared on the radios opened by the Azerbaijani and Turkish communities in New York. There are cassettes of those speeches in my father's archive. "
According to him, Naghi Bey Sheykhzamanli brought the big flag of Azerbaijan on his first arrival in the United States: "They often held rallies for the freedom of Azerbaijan, with that flag in their hands. They fought for the freedom of Azerbaijan in a remote land. We also have samovars and silver spoons brought by my father from Ganja. We want to apply to the relevant agencies in Azerbaijan and hand them over. It would be better if these items were donated to the Museum of Independence. After the archive is handed over, we will visit Azerbaijan and see those things in the museum."
Vusala Abbasova
Azərbaycan24 sosial şəbəkələrdə
Whatsapp xəttimiz -
070 224 40 25