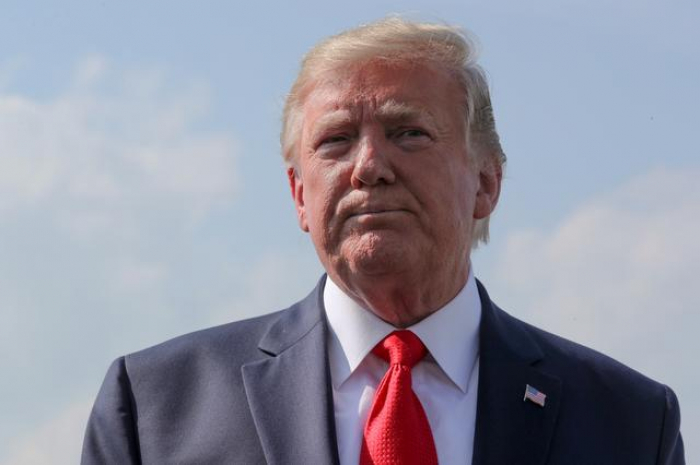 Google has hit out at Donald Trump's suggestion it is committing "treason" in collaboration with the Chinese army.
The company has denied that it works with China's military in response to the claims, posted by the president in an early morning Twitter storm.
The president had echoed claims made by tech billionaire and Trump supporter Peter Thiel, who suggested that Google has been infiltrated by Chinese governments and was working with them to undermine the US.
After apparently seeing the unsubstantiated claims on the Fox & Friends TV show, he tweeted a suggestion that he believes they may be true and that he would start an investigation into them.
"A great and brilliant guy who knows this subject better than anyone!" he wrote on Twitter. "The Trump Administration will take a look!"
Now Google has said that it does not work with the Chinese military.
Over the weekend, billionaire investor Peter Thiel said the FBI and the CIA should open an investigation to determine if Google had been infiltrated by Chinese intelligence, according to Axios.
Alphabet, which owns Google, has been criticized in the past by Trump and administration officials for its interaction with China.
Defense Secretary Patrick Shanahan told senators at a hearing this year that while he hasn't heard the tech giant say the word "refuse," Google has expressed a "lack of willingness to support" Defense Department programs. Shanahan told senators that $5 trillion of China's economy comprises state-owned enterprises and technology developed in the civilian world there transfers to the military sector.
"It's a direct pipeline," he said. "Not only is there a transfer, there's also systemic theft of U.S. technology that also facilitates even faster development of emerging technology."
Google CEO Sundar Pichai said at the time that he had conversations with Trump about investing in the American workforce, emerging technologies and "our ongoing commitment to working with the U.S. government."
According to the Axios story, Thiel said Google was "engaged in the seemingly treasonous decision to work with the Chinese military and not with the US military."
The Independent
Azərbaycan24 sosial şəbəkələrdə