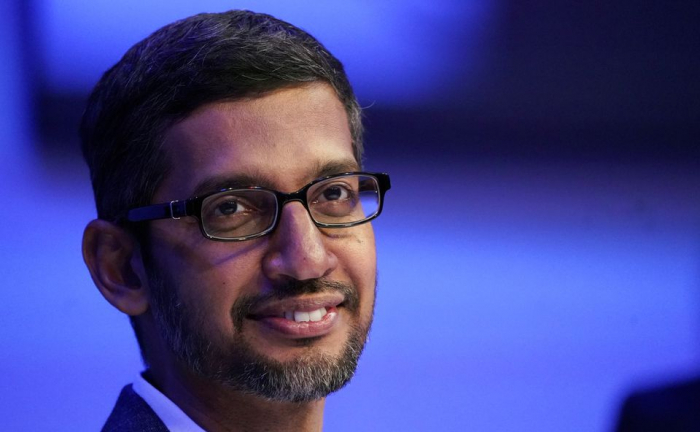 As an $18 trillion economy home to 1.4 billion people, China is a natural font of statistical superlatives. The country's internet giants, however, are dwarfed by American colossi like the $1.3 trillion Google owner Alphabet (GOOGL.O). The gap is only getting larger: prompted by a historically low valuation – and years of regulatory torment – Alibaba (9988.HK) this week unveiled plans to break into six parts, paving the way for other local conglomerates to follow. Investors are cheering, but champagne jeroboams are probably popping in Cupertino, Mountain View and Seattle too.
At its peak, the combined market value of the eight most popular Chinese tech index constituents – Alibaba, Tencent (0700.HK), Meituan (3690.HK), PDD (PDD.O), JD.com (9618.HK), NetEase (9999.HK), Baidu (9888.HK) and Xiaomi (1810.HK) – crossed $2.5 trillion in February 2021. Access to cheap capital helped founders like Alibaba's Jack Ma quickly diversify and build sprawling empires with global ambitions. But President Xi Jinping, nervous about monomaniacal executives, monopolistic behaviour, misused user data and murky financial risk, moved to rein in the industry.
Ensuing crackdowns have helped more than halve the Chinese octet's combined market capitalisation. Meanwhile, the top eight U.S. tech names, led by Apple (AAPL.O), Microsoft (MSFT.O) and Alphabet, are worth $8 trillion today. Breaking up conglomerates like Alibaba should boost valuations and help ringfence regulatory risk: Bernstein analysts estimate the sum of Alibaba's parts could be worth an aggregate $392 billion, compared to $228 billion before the deal was announced. The cost, though, will be economies of scale.
Azərbaycan24 sosial şəbəkələrdə