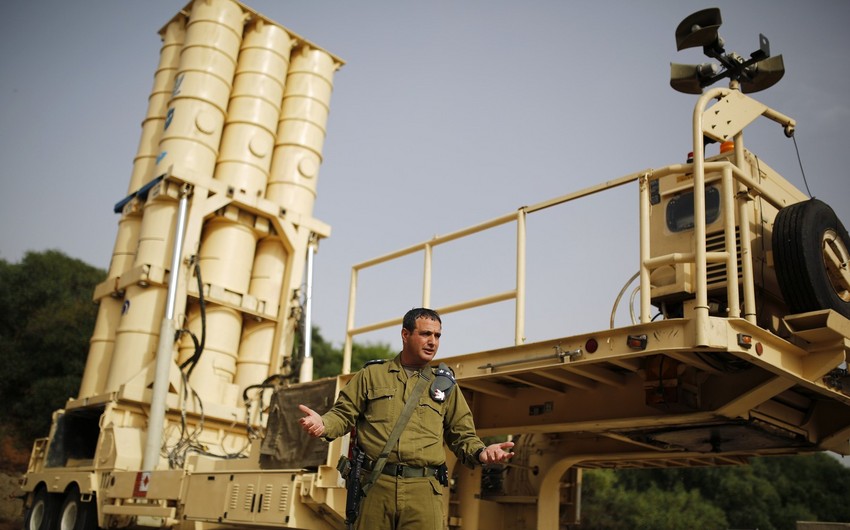 Germany and Israel on Thursday signed an agreement for Berlin to buy the sophisticated Arrow 3 missile defense system, designed to intercept long-range ballistic missiles. The development is the latest step in Berlin's bid to strengthen its air defenses following Russia's invasion of Ukraine, Report informs via the Associated Press.
Germany aims to integrate the system into wider NATO air defense efforts. Last year, Berlin launched the European Sky Shield Initiative, which now includes 19 countries.
Israel secured US approval in August for the $3.5 billion deal, which was needed because the system was jointly developed with the United States.
German Defense Minister Boris Pistorius and his Israeli counterpart Yoav Gallant signed a memorandum of understanding in Berlin on Thursday for the purchase of Arrow 3.
"It is, without exaggerating, a historic day for both our countries," Pistorius told reporters, describing Arrow as "one of the best systems, if not the best."
"We see from the daily Russian attacks on Ukraine how important air defense is in general," he added. "Air defense is essential, and particularly for us here in the center of Europe."
Germany plans to start using Arrow in late 2025, with the system then being built up step by step.
Gallant said that "with two simple signatures today, we made history" and that Israel is "committed to a timely and effective delivery."
"This is a moving event for every Jew," he added, pointing to Israel's partnership with Germany decades after the Holocaust and to German contributions to Israel's security.
Azərbaycan24 sosial şəbəkələrdə