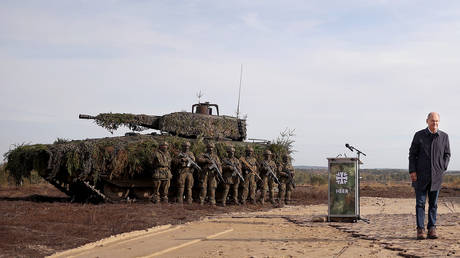 The Puma IFV can't fit onto trains because of its side armor, the Bundeswehr has discovered FILE PHOTO: German Chancellor Olaf Scholz stands next to a Puma infantry fighting vehicle at the Ostenholz Bundeswehr training facility, October 17, 2022. © Ronny Hartmann / AFP
Germany's main infantry fighting vehicle, the Puma, is too wide to be transported by train, the outlet Bild reported on Sunday. The IFV has struggled with a variety of mechanical problems since entering service in 2015.
"In terms of firepower, the Puma is really good. But the transport is more than suboptimal," one soldier told Bild.
Tracked vehicles such as tanks and IFVs are normally transported to the area of operations by train, in order to save on fuel and track maintenance. Because the Pumas are so wide, their crews need to unscrew their side armor before loading it onto the rail cars – then repeat the procedure in reverse at the destination.
A company of 14 Pumas can be "completely loaded and stowed in 24 hours," a Bundeswehr spokesperson told Bild. Military experts estimated that transporting an entire battalion of 44 vehicles can take "a few days." One big bottleneck is a shortage of cranes, but the military said Puma companies will be "equipped with them in the future."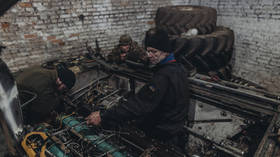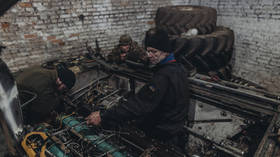 Read more
West sent Ukraine broken weapons – NYT
Rheinmetall and Krauss-Maffei Wegmann developed the Puma between 1995 and 2009 to replace the older Marder IVF, which Berlin has since supplied to the Ukrainian military. The specifications called for a vehicle that could be airlifted to places like Africa and Afghanistan.
"The Puma shows what mistakes were made in procurement," Andreas Schwarz, a Bundestag member from the ruling SPD, told Bild. "Instead of relying on battle-tested and marketable weapon systems, a panzer was developed according to special requests that is too wide for train transport. That must end."
Word of the new problems with the Puma comes during a difficult month for the reputation of German armor, as photographic and video evidence from Ukraine showed Leopard 2 tanks provided to Kiev getting destroyed in battles with the Russian military.
Berlin paused the purchase of new Pumas last December, after a disastrous exercise that saw one of the vehicles catch fire and all 18 break down. The vehicle is supposed to have superior crew protection and excellent firepower, including a 30mm autocannon and anti-tank missiles. However, German media have mocked it as the 'Pannenpanzer,' or "breakdown tank." (RT)
Azərbaycan24 sosial şəbəkələrdə