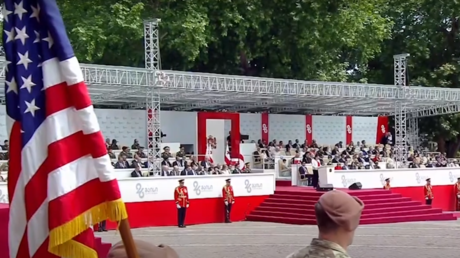 Salome Zurabishvili accused the government of selling the country's "dignity" Georgian President Salome Zourabichvili delivers a speech on Independence Day in Tbilisi, May 26, 2023 © president.ge
Georgian President Salome Zurabishvili has urged the government to adopt "fair regulations" and monitor the "activities" of Russian citizens in the wake of resumed visa-free and direct air travel between the two states.
"The independence we celebrate today also means protecting our own citizens from the state. Statehood is when the country is governed by rules and laws," Zurabishvili told a crowd during an Independence Day speech at Liberty Square in Tbilisi on Friday. The public holiday is celebrated annually on May 26, marking the day Georgia claimed sovereignty in the chaotic period between the collapse of the Russian Empire and the creation of the Soviet Union.
"Therefore, it is not clear why no measures and fair regulations have been adopted for the mass arrivals from Russia and their activities, especially in such areas as healthcare and education. Or even buying real estate and not paying taxes," she stated.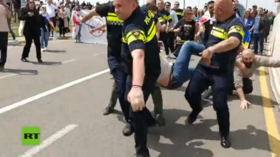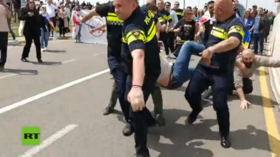 Zurabishvili went on to dismiss accusations of "xenophobia" over her proposals and previous anti-Russia statements, claiming "we accepted the occupier from the country without a word and we will live with about 80,000 immigrants."
Earlier this month, President Vladimir Putin lifted an air travel ban and visa regime with Georgia, both of which were imposed in 2019 in the wake of anti-Russia protests in Tbilisi. Zurabishvili described the move as "another provocation" and "unacceptable as long as Russia continues its aggression on Ukraine and occupies our territory." She went as far as to declare a personal boycott of the national carrier Georgian Airways, and urged her fellow citizens to follow suit.
"It is incomprehensible and insulting when we count today how many millions the 'gift of flights' will bring us. Is our dignity sold for 200 or 300 million?!" the president said in her Friday address. "The government is responsible for protecting the territory and managing the border. You must know who is entering and who is leaving the country."
However, numerous high-ranking Georgian officials do not share Zurabishvili's view about the resumption of flights with Russia. The country's foreign minister, Ilia Darchiashvili, said the decision "would be welcomed by any responsible government," noting that a significant number of Georgians currently reside in Russia.
Georgian Prime Minister Irakli Garibashvili also welcomed the move, saying that "all decisions that will make life, movement, and business easier for our citizens, of course, are positive."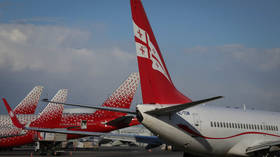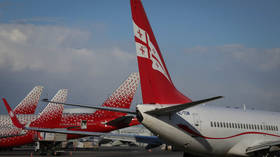 Georgia is a parliamentary republic in which the prime minister and government wield executive power, while the president's role is ceremonial. Despite Zurabishvili's pro-Ukrainian stance, the country's government has thus far refused to join Western sanctions imposed on Russia and has repeatedly rejected efforts by Kiev to make it more hostile towards Moscow.
In her speech, Zurabishvili accused the government of leading the country away from its bright European future, insisting that the "sanctions imposed by the partners cannot be disregarded."
"Today our society, and the government, is at a crossroads… Georgia must continue on the path of strengthening independence, establishing European democracy and joining the European family," said the president. (RT)
Azərbaycan24 sosial şəbəkələrdə