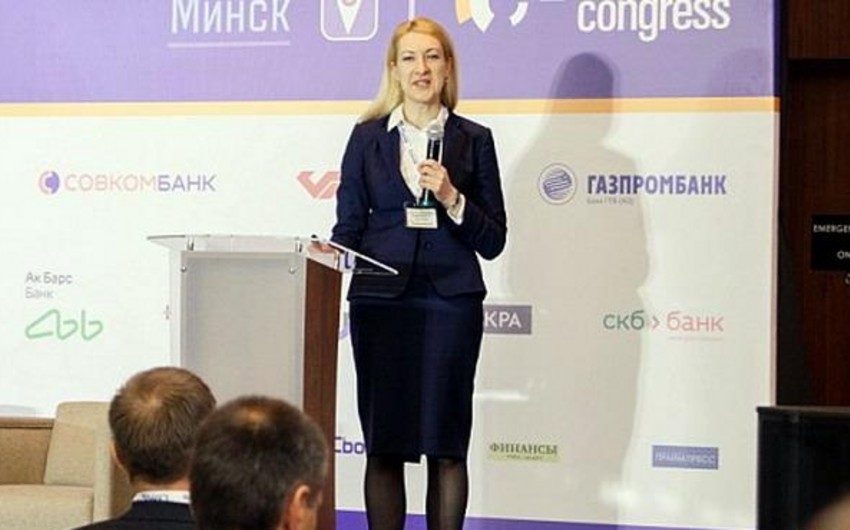 The Central Bank of the Republic of Azerbaijan (CBAR) is expected to return to the refinancing rate cuts no earlier than in the first quarter of 2024, Deputy Head of Research at Russia's Gazprombank, Chief CIS Economist Gulnara Khaidarshina said, Report informs.
"The CBAR again stated that, assuming steady deceleration of annual inflation, it will first take a pause in rate hikes and then shift to rate cuts only amid a stable disinflationary trend," she noted.
On February 1, at its first meeting this year, the Central Bank of the Republic of Azerbaijan (CBAR) again raised the refinancing rate by 25 bps to 8.5%. According to the CBAR, today's decision to raise the refinancing rate was determined by the fact that actual economic growth exceeds the potential level amid stimulatory fiscal policy and a significant FX inflow to the local market.
"The decision to proceed with normalization of monetary conditions is in line with our expectations and was justified by the following arguments: 1) the further trajectory of inflation remains unclear; 2) inflation expectations are still elevated; 3) economic activity remains high; and 4) the money supply is expanding amid stimulatory fiscal policy," she said.
In addition, in order to fine-tune monetary conditions, the CBAR raised the lower bound of the interest rate corridor by 50 bps to 6.75% and the upper bound by 25 bps to 9.5%.
"This will enhance the CBAR's ability to regulate lending activity in the economy and maintain the attractiveness of AZN-denominated deposits," she noted.
"By year end, the Central Bank expects inflation to slow to 8% YoY, provided the absence of new price shocks. The CBAR also noted that external inflationary pressure in the economy has subsided amid stabilization of global prices for energy and food. This was also facilitated by monetary tightening measures taken by the world's leading central banks. Among other inflationary factors, the CBAR noted a strengthening of the nominal effective AZN rate on the back of the current account surplus. These factors contributed to deceleration of inflation in December to 14.4% YoY."
Economic activity remains high, supported by domestic demand. The CBAR reiterated that all components of aggregate demand are creating preconditions for maintenance of high economic activity. The Central Bank noted that growth of nominal income among the population, which exceeded 20% last year, has contributed to the expansion of demand.
In addition, domestic demand is being supported by implementation of the latest package of social reforms and high lending activity. The CBAR signaled that the effect of these factors may become more visible this year.
Azərbaycan24 sosial şəbəkələrdə