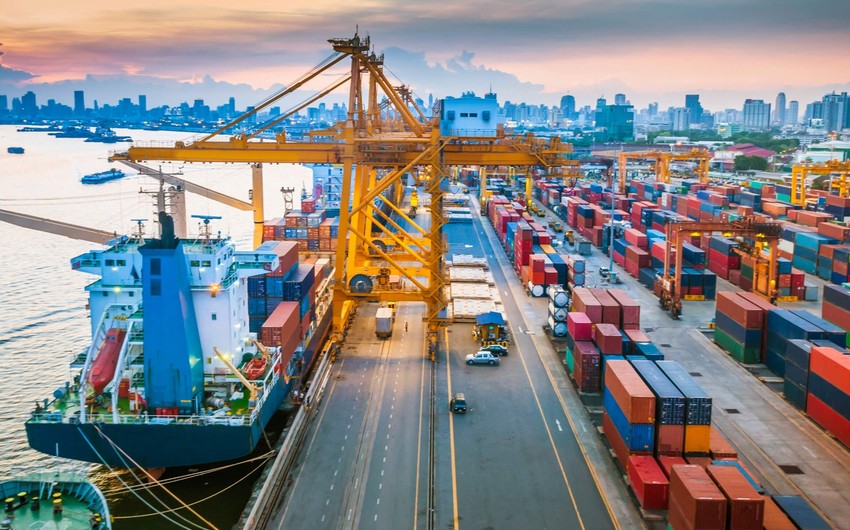 Occupying a strategic central position between Europe and China and with developed aviation, rail, pipeline and maritime infrastructure, Azerbaijan is emerging as a new leading logistics center amid the reshaping of global supply chains in Eurasia, said Gulnara Khaidarshina, chief CIS economist, deputy head of research at Russia's Gazprombank, Report informs.
"At the same time, in the absence of re-imposed quarantine measures and thanks to an influx of tourists and cash remittances, we are seeing a recovery in economic activity in the country's non-oil and gas sector," she noted.
"As an oil and gas exporter, Azerbaijan is one of the key beneficiaries of high hydrocarbon prices and the reorientation of supply chains."
In the medium term, economic diversification will continue to be facilitated by new projects in Karabakh, which include the construction of new transport and social infrastructure, industrial parks and renewable energy facilities.
"Thus, despite external crisis events, Azerbaijan continues to show one of the highest levels of reserves in the CIS. The country's total gold reserves amounted to around $58 billion in 2022 and exceeded 73.7% of GDP, covering 49.5 months of imports."
"Assets of the sovereign fund SOFAZ are growing and have reached a record high despite external shocks and fiscal stimulus. Thanks to high hydrocarbon prices, SOFAZ assets in 2022 increased by 8.9% to an all-time high of $49 billion despite transfers to the state budget approved last year in the amount of 12.7 billion manats ($7.5 billion). This significant growth was facilitated by 1) a positive trend in the hydrocarbon market amid global economic recovery (the average Brent price last year totaled $99/bbl, up by 39.7% compared with the previous year), which helped replenish SOFAZ funds; and 2) a 22.5% decrease in FX sales by SOFAZ at weekly auctions," she added.
Azərbaycan24 sosial şəbəkələrdə