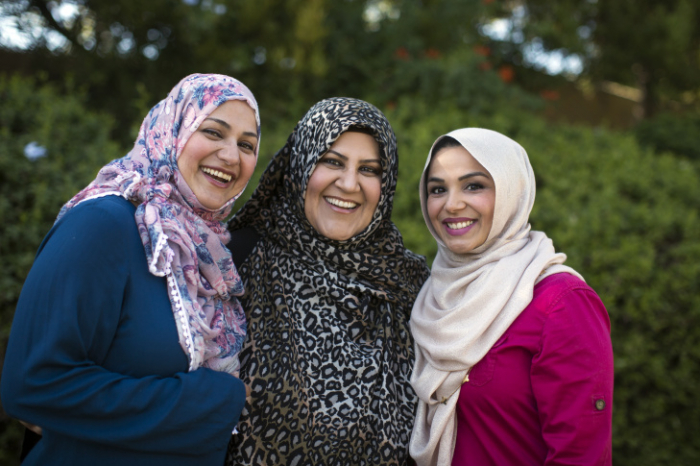 France's Senate has voted to ban mothers who wear Islamic headscarves from accompanying children on school trips, in the latest extension of the country's war against the garments.
The ban, proposed by the centre-right Republicans party, builds on an existing prohibition on the wearing of the garments in both primary and secondary schools.
Jacqueline Eustache-Brinio, a senator from the Republicans, said the amendment would fill a gap in the existing ban and close the "legal vacuum to fill concerning the application of the principle of secularism during field trips".
The law, which had been rejected by parliament's lower house, the national assembly, was approved in the upper house by 186 votes in favour to 100 votes against, with 159 senators abstaining.
The text of the ban technically covers "conspicuous religious symbols", but in practice would mostly affect Muslim parents: the Republicans themselves in a statement described it as a rule that "prohibits the wearing of the veil during school trips".
The French government has set itself against the plan and hopes to overturn it in the national assembly with the support of its MPs. Education minister Jean-Michel Blanquer said: "This bill is contrary to the Council of State's decision and will create many problems in the development of school trips."
Mr Blanquer said, however, he respected those who advocated the bill.
Opposition socialist senator Viviane Artigalas said secularism was being used as a "pretext" for pushing the ban, while others argued that "there are neighbourhoods where there will be no school outings" and that its proponents were "obsessed".
The treatment of Islamic headwear has been a long-running political issue in France, with the first ban on religious symbols in schools enacted in 2004.
That prohibition came after more than a decade of suspensions of Muslim girls and women from schools and colleges for wearing the garment. In 2011, France also separately banned the wearing of face coverings in all public places, including full burqa-style veils across the country.
Although France's politicians are arguably the most obsessed with Islamic headwear, other European countries have also followed suit with various prohibitions. Earlier this week, Austrian lawmakers approved plans to ban girls in primary schools from wearing headscarves. That ban specifically targeted "ideologically or religiously characterised clothing" that covers a person's hair.
The Independent