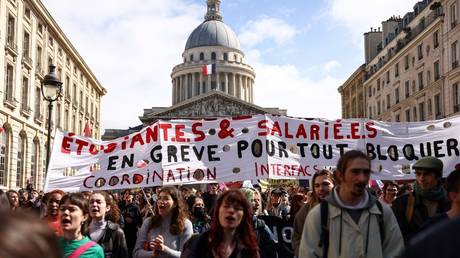 Fresh demonstrations have been announced after talks between the government and trade unions ended in failure Students protest against the French government's pension reform bill near the Pantheon in Paris, France, March 30, 2023 © AFP / Thomas Samson
French trade unions called for record turnout at protests on Thursday, after negotiations with the government over a controversial pension reform bill broke down. France has been consumed by protests and riots since President Emmanuel Macron's government hiked the retirement age without a vote in parliament.
Union representatives met with Prime Minister Elisabeth Borne on Wednesday, warning beforehand that they would walk out if Borne refused to entertain the idea of bringing the retirement age for most workers back to 62 from 64. Borne refused, and the union representatives walked out, calling for strikes and mass demonstrations the following day.
"We again told the prime minister that the only democratic outcome could be the text's withdrawal," Cyril Chabanier, who heads the CFTC union, told reporters. "The prime minister replied that she wished to maintain the text, a grave decision."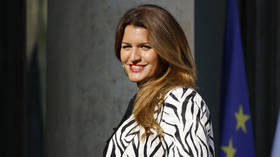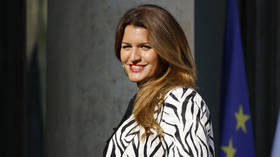 Read more
French minister in hot water over Playboy interview – media
"We decided to put an end to this useless meeting," the leader of the CGT union, Sophie Binet, added. "The prime minister has chosen to send us back to the streets."
Borne passed the text in question last month, invoking special constitutional powers to enact the pension reform legislation without a parliamentary vote. Raising the retirement age from 62 to 64 has long been a project of President Emmanuel Macron, who described the move as a "just and responsible" way to keep France's social security system afloat.
The bill's passage triggered an immediate wave of demonstrations and riots, with the largest protest drawing more than a million people into the streets across the country. Marches in Paris and some other cities turned violent, with black-clad rioters setting fires, smashing storefronts, and hurling rocks at police.
The union chiefs called for similar turnout on Thursday. "We have to continue mobilizing until the end, until the government understands there is no way out other than withdrawing this reform," Binet told the AFP news agency. "We can't move on to anything else until this reform is repealed."
The bill is currently being examined by France's Constitutional Council, which will issue a verdict on its legality next week. While the council can strike down or amend parts of the text, it rarely tosses entire bills. (RT)
Azərbaycan24 sosial şəbəkələrdə