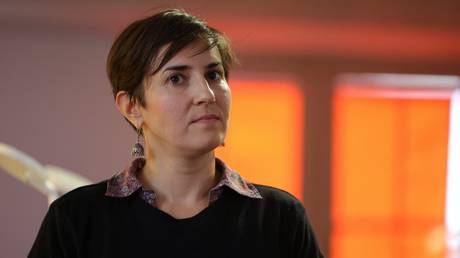 The detention of journalist Ariane Lavrilleux this week is 'very worrying', Amnesty International said French journalist Ariane Lavrilleux addresses a press conference in Paris, on September 21, 2023, after passing 48 hours in custody. © Thomas SAMSON / AFP
The arrest this week of a journalist in France, in connection with reporting in 2021 – which claimed that French intelligence had been used by Egypt to kill civilians – could be viewed as an infringement of press freedom, Amnesty International has said.
"To put in police custody a journalist for doing her job, moreover for revealing information of public interest, could be a threat to freedom of the press and confidentiality of sources," Katia Roux, freedoms advocacy officer at Amnesty International France, said on Tuesday according to Reuters. Roux added that she was "very worried" by the development.
The comments followed the arrest earlier on Tuesday of Ariane Lavrilleux, who spent the night of September 19 in custody for questioning as part of an investigation by France's domestic intelligence agency, the DGSI, into potentially compromising national security.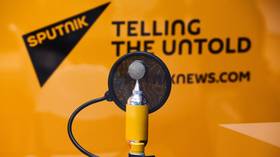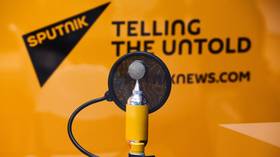 Read more
EU hopeful deports journalist
The investigation stems from a series of reports written by Lavrilleux, which cited leaked classified government information in allegations that Egyptian authorities had used French intelligence to kill smugglers in an operation on the border between Egypt and Libya, between 2016 and 2018. In the reporting, Lavrilleux claimed that French intelligence had been used in "at least 19 bombings" in which civilians had been killed.
The French investigative journalism website Disclose, which originally published Lavrilleux's articles, acknowledged at the time that the allegations included sensitive national security details. However, the publication said it had a duty to publish "in the name of a fundamental principle of democracy: the right to information."
The website also argued that the concept of some information being classified "cannot be invoked to protect a campaign of arbitrary executions against civilians."
Virginie Marquet, a lawyer representing both Lavrilleux and Disclose, said shortly after the journalist's arrest that the investigation "risks seriously undermining the confidentiality of journalists' sources."
However, the French ministry for the armed forces, in an official legal complaint filed in the aftermath of the reports, said Lavrileux and Disclose had violated "national defense secrets" and jeopardised a "protected agent." (RT)
Azərbaycan24 sosial şəbəkələrdə