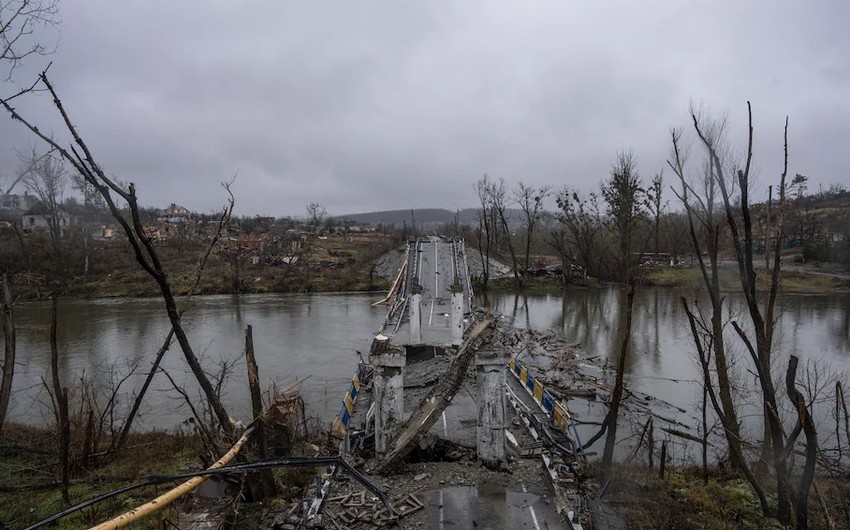 The Washington Post has published an opinion article by Condoleezza Rice, US Secretary of State from 2005 to 2009, and Robert M. Gates, US Secretary of Defense from 2006 to 2011, Report informs.
"When it comes to the war in Ukraine, about the only thing that's certain right now is that the fighting and destruction will continue.
Vladimir Putin remains fully committed to bringing all of Ukraine back under Russian control or — failing that — destroying it as a viable country. He believes it is his historical destiny — his messianic mission — to reestablish the Russian Empire and, as Zbigniew Brzezinski observed years ago, there can be no Russian Empire without Ukraine.
Both of us have dealt with Putin on a number of occasions, and we are convinced he believes time is on his side: that he can wear down the Ukrainians and that US and European unity and support for Ukraine will eventually erode and fracture. To be sure, the Russian economy and people will suffer as the war continues, but Russians have endured far worse," reads the article.
"For Putin, defeat is not an option. He cannot cede to Ukraine the four eastern provinces he has declared part of Russia. If he cannot be militarily successful this year, he must retain control of positions in eastern and southern Ukraine that provide future jumping-off points for renewed offensives to take the rest of Ukraine's Black Sea coast, control the entire Donbas region and then move west. Eight years separated Russia's seizure of Crimea and its invasion nearly a year ago. Count on Putin to be patient to achieve his destiny.
"Meanwhile, although Ukraine's response to the invasion has been heroic and its military has performed brilliantly, the country's economy is in a shambles, millions of its people have fled, its infrastructure is being destroyed, and much of its mineral wealth, industrial capacity and considerable agricultural land are under Russian control. Ukraine's military capability and economy are now dependent almost entirely on lifelines from the West — primarily, the United States. Absent another major Ukrainian breakthrough and success against Russian forces, Western pressures on Ukraine to negotiate a cease-fire will grow as months of military stalemate pass. Under current circumstances, any negotiated cease-fire would leave Russian forces in a strong position to resume their invasion whenever they are ready. That is unacceptable."
Azərbaycan24 sosial şəbəkələrdə