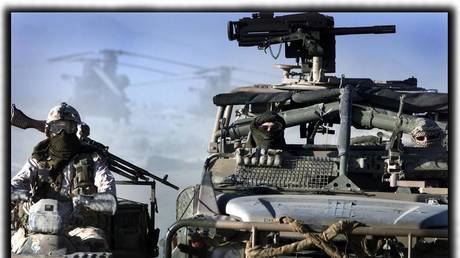 A former special forces trooper has been accused of murdering an Afghan civilian while serving in the country FILE PHOTO. Australian SAS Soldiers on Patrol near Bagram, Afghanistan. © Getty Images / Simon O'Dwyer
A former Australian special forces soldier has been charged with a war crime over the killing of a civilian in Afghanistan. It is the first indictment to be filed since a military investigation, released in 2020, found that the country's troops murdered 39 Afghans.
The 41-year-old suspect, identified by the Australian Broadcasting Corporation as former Special Air Service Regiment (SAS) trooper Oliver Schulz, was arrested on Monday in the state of New South Wales. "It will be alleged he murdered an Afghan man while deployed to Afghanistan," the Australian Federal Police said in a statement.
The case marks the first war crime charge of murder against a current or former soldier under Australian law, police said. In 2020, ABC broadcast video footage purporting to show Schulz shooting an Afghan man in a wheat field in Uruzgan province, back in 2012. If convicted, he could face a sentence of life in prison.
Australian troops served in Afghanistan in support of a US-led war effort that dragged on for 20 years, starting in 2001. The government formed a special investigative office in 2021, after a military inquiry referred 19 current or former troops for possible prosecution after finding evidence that they had murdered dozens of Afghan prisoners and civilians. In response, investigators have tried to build cases against the SAS and commando regiment troops who were deployed to Afghanistan between 2005 and 2016.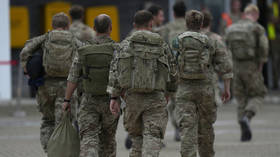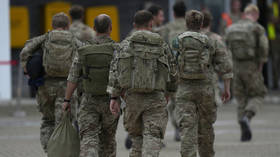 "It's alleged that some patrols took the law into their own hands," Australian Defence Force chief General Angus Campbell said in November 2020, when he released findings of the military investigation and issued an apology. "Rules were broken, stories concocted, lies said, prisoners killed, and once that rule was broken, so too was further restraint."
The 2020 report, issued by Australian Defence Force Inspector-General Paul Brereton after a four-year investigation, alleged that some commanders required junior soldiers to shoot a prisoner to achieve a first kill, and that troops planted weapons on slain Afghan civilians.
Another 2012 incident in Uruzgan province came to light when former SAS medic Dusty Miller told Australian media outlets in 2019 about an unarmed Afghan man he was treating for a bullet wound through the leg. He said a senior SAS soldier took the elderly man from his care, and Miller later discovered that the man had been executed. Injury marks suggested that his chest had been stomped prior to his death. (RT)
Azərbaycan24 sosial şəbəkələrdə