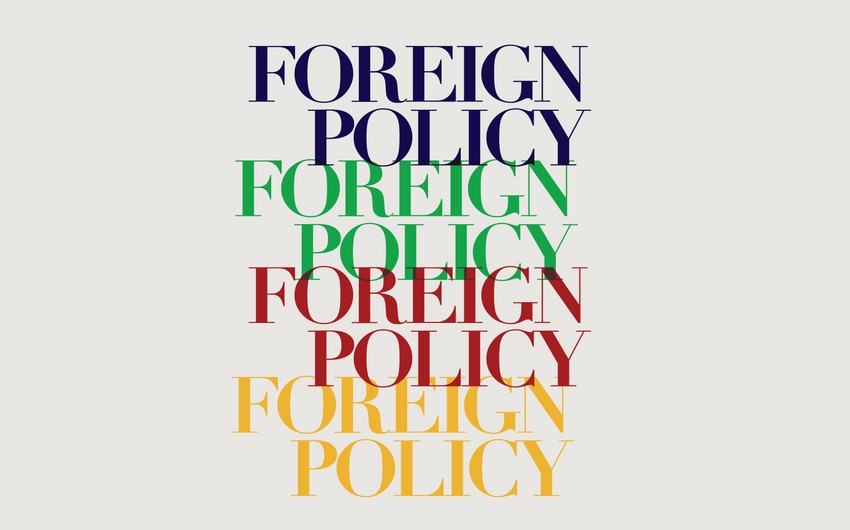 "For 30 years, the Minsk Group failed to produce results; the recent victory by Azerbaijani military forces—ending Armenia's occupation—leaves it with nothing left to do. It is now bankrupt and dead," reads the article published by the Foreign Policy magazine on the 30-year activity of the Minsk Group in settlement of the Karabakh conflict.
The article says that the Minsk Group has not been able to solve the tasks assigned to it over the years and suffered a fiasco, Report informs.
Armenia renounced the "Madrid Principles" for settling the conflict, so called because its original version of the principles was presented to the Armenian and Azerbaijani foreign ministers at the November 2007 OSCE ministerial conference held in Madrid.
"Armenian Prime Minister Nikol Pashinyan himself explicitly vacated the Madrid Principles in 2020, insisting the so-called "Republic of Nagorno-Karabakh" should be a party to negotiations with Azerbaijan, without any participation by Azerbaijani citizens who were displaced from the occupied territories. This declaration represented an explicit renunciation not only of the Madrid Proposals in particular but of the Minsk Group's very terms of reference."
The article criticizes France and its activities as a Minsk Group co-chair:
"French President Emmanuel Macron has irremediably discredited France as a Minsk Group co-chair by taking Armenia's side in public declarations, thus breaching necessary diplomatic neutrality. He declared, "I say to Armenia and to Armenians that France will play its role."
According to the article, for the Minsk Group to have any role at all, it would require new co-chairs and new terms of reference.
"But events are moving and will continue to move too fast for cumbersome large-scale, multilateral OSCE diplomacy to keep up. Proposals for economic and political cooperation in the region itself, including but not limited to Turkey's "six-way platform" proposal (Armenia, Azerbaijan, Georgia, Iran, Russia, and Turkey), are much more vital and dynamic than political schemata sketched in foreign ministries thousands of miles from the scene. "
In addition, the US Ambassador Richard E. Hoagland, who represented the United States as one of the co-chairs of the Minsk Group in 2017, has let the cat out of the bag by explaining exactly how it worked. The article cited him: "We stayed in five-star hotels where we were usually assigned suites on the executive floor that gave us access to a private dining room and full bar at no additional expense. We always sought out the best restaurants in the cities where we found ourselves. We lived well while we showed the OSCE flag and reminded Baku and Yerevan that the Minsk Group exists. But to be blunt, very, very little ever got accomplished."
The American magazine notes that the only way to resolve the conflict once and for all is a formal peace treaty between Armenia and Azerbaijan. In diplomatic practice, this is how wars end.