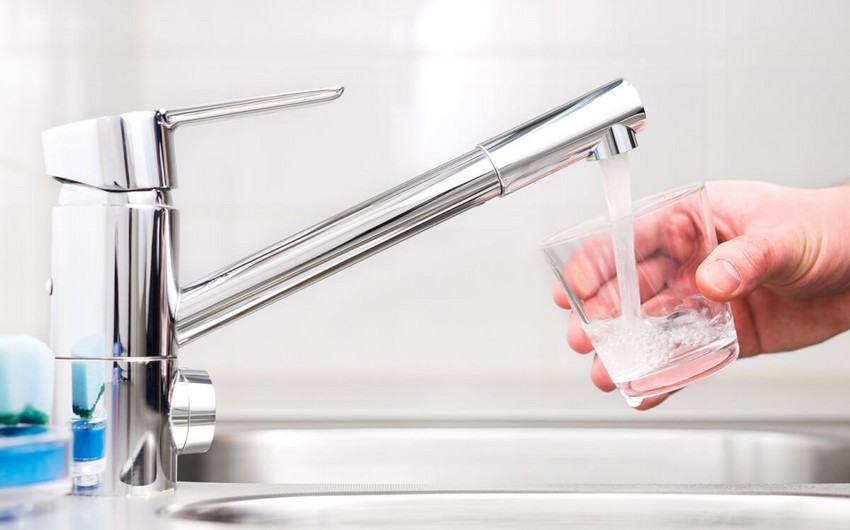 The inception workshop of the "Improved Water Governance: Towards Sustainable Agricultural Development" project took place, Report informs, referring to the Food and Agriculture Organization of the United Nations (FAO).
The project will be implemented by the Republic of Azerbaijan, the Ministry of Ecology and Natural Resources of the Republic of Azerbaijan, and the Food and Agriculture Organization of the United Nations (FAO) and aims to increase resilience in water sources governance.
The project aims to strengthen national capacity in the field of analysis, planning, and coordination for water resources management in Azerbaijan. There is no life without water! In a world affected by a double crisis of rapid climate change and deterioration of the natural resources and ecosystems, leading to natural disasters such as drought and severe water scarcity, effective governance of available water resources is key to achieving water security and accordingly food security.
At the opening ceremony of the event, Melek Cakmak, Head of the FAO Partnership and Coordination Office in Azerbaijan: "The activities under this project, including assistance for development, revision, and implementation of norms/policies/and incentives are to eventually pave the ground to a change in the behavior. In other words, sustainable impacts can be achieved through behavioral changes, and in this project, we will work closely with the Azerbaijan government to promote a sustainable water governance mechanism and behavioral change. The development of an effective governance system for national water resources requires a multi-level perspective and recognizing the importance of interlinkages between macro, meso, and micro levels to analyze the system. This principle will be followed throughout this project in support of the Government of Azerbaijan in formulating a comprehensive water governance strategy." said in her speech.
Later at the event, Deputy Minister of Agriculture of the Republic of Azerbaijan Sarvan Jafarov said: "Due to the global climate change observed in recent years, the reduction of surface water resources and precipitation from neighboring countries, the country's low freshwater resources, and increasing demand for water make it crucial to take urgent measures to ensure water security. Only 30 percent of the annual water balance in Azerbaijan is formed in the country and 70 percent of the water originates in other countries and noted that the project will contribute to water management in the country.
Speaking at the event, Mr. Seymur Movlayev, Chairman of the Agrarian Credit and Development Agency, stressed the special role of the project, the importance of proper water resources governance and strategic planning: "Without water, agriculture cannot be successful."