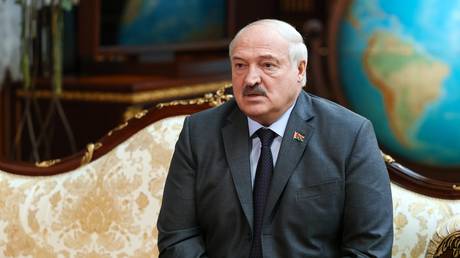 The EU is facing "destruction" because its policies are totally subject to those of Washington, the Belarusian president has said FILE PHOTO: Belarusian President Alexander Lukashenko. © Sputnik / Russian Foreign Ministry
The world is currently witnessing "the destruction of Europe," Belarusian President Alexander Lukashenko told the national parliament in an annual address on Friday. The continent is losing its independence because Western nations are turning into US satellites, the Belarusian leader believes. Only uniting with Moscow could stop that, he said.
"The policy of the European Union, both foreign and internal, has become totally subordinated to US interests," Lukashenko said, as he accused European leaders of lacking the political will to make their nations truly independent in international affairs.
According to Lukashenko, the US has long been pursuing a policy of economic suppression against the EU. The emergence of Europe's own competitive currency, the euro, has prompted the US to start "suffocating" its "subjects," he stated. Washington is also using the ongoing conflict in Ukraine to "stall" Europe, the Belarusian president added.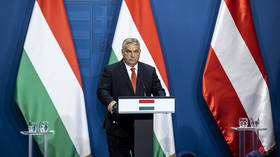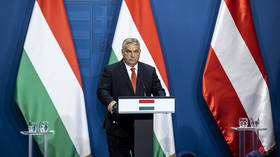 Read more
EU underestimating Russian economic capacity – Orban
The only way out for Europe is to join forces with Russia, Lukashenko said. "Europe can survive only together with us, primarily with Russia," he told the lawmakers. "If Russia and Europe unite, it will be a powerhouse no one can beat."
The statements were made as Russia unveiled its revised foreign policy concept. The document, which outlines the nation's strategic priorities, called the "anti-Russian policy" of the US a major threat to international peace. At the same time, Moscow maintained that it did not consider Western nations to be adversaries and was ready for dialogue and cooperation on the basis of mutual respect.
The developments came amid the ongoing military conflict between Russia and Ukraine, in which the EU followed the US in supporting Kiev with both military and financial aid while slapping Moscow with unprecedented sanctions.
The EU has also tried to get rid of Russian oil and gas imports, which has negatively impacted European nations that were previously heavily dependent on Russian energy imports, like Germany. Although the German government announced in January that the country would narrowly avoid a recession this year, credit ratings agency Fitch predicted earlier this month that the German economy would enter recession by late 2023. (RT)
Azərbaycan24 sosial şəbəkələrdə