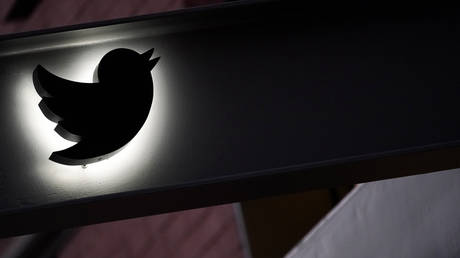 The platform has until August 25 to comply with the bloc's new disinformation law FILE PHOTO: The Twitter logo Twitter's office New York, 2022. © AP Photo / Mary Altaffer
Twitter will be banned across the EU if it fails to abide by the new regulations on fighting disinformation, French Digital Transition and Telecommunications Minister Jean-Noel Barrot said on Monday. The warning comes as the European bloc's Digital Services Act (DSA) is due to fully take effect on August 25.
"Disinformation is one of the gravest threats weighing on our democracies," Barrot told France Info radio. "I hope that Twitter complies with the European rules by August 25. Otherwise, it will no longer be welcome in Europe. Twitter, if it repeatedly doesn't follow our rules, will be banned from the EU."
The DSA mandates that search engines and large platforms, such as Twitter, YouTube, and TikTok, enact measures to mitigate "disinformation or election manipulation, cyber violence against women, or harms to minors online." The European Commission can fine offenders up to 6% of annual worldwide turnover.
EU Internal Markets Commissioner Thierry Breton announced last week that Twitter had pulled out of the bloc's voluntary Code of Practice on Disinformation.
"But obligations remain. You can run but you can't hide," Breton said, adding that DSA's terms will be "ready for enforcement" when the compliance deadline expires in August.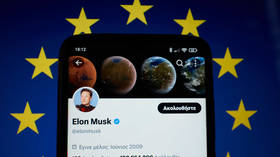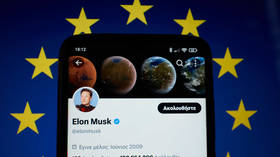 Read more
EU commissioner reprimands Musk over disinfo
Billionaire Elon Musk, who acquired Twitter last year, promised to rid the platform of disinformation and hateful content, but also uphold the freedom of speech and offer more transparency. "This platform is hell bent on being the least untrue source of information," Musk wrote on Twitter in early May.
At the same time, earlier this month Twitter fulfilled the Turkish government's request to restrict access to some accounts in the weeks leading up to the presidential and general election in the country. Musk defended this decision by saying that he wanted to avoid Twitter getting shut down entirely in Türkiye.
"We can't go beyond the laws of a country … If we have a choice of either our people [going] to prison or we comply with the laws, we will comply with the laws," Musk told the BBC last month. (RT)
Azərbaycan24 sosial şəbəkələrdə