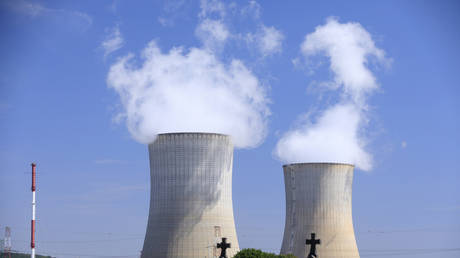 An investigation has been launched at Belgium's Tihange 3 while the reactor is closed © Getty Images / Thierry Monasse
One of Belgium's six functioning nuclear reactors has shut down unexpectedly, the plant's operator Engie told VRT News on Monday. The reactor, called Tihange 3, underwent an automatic shutdown at around 8:25am local time at which point "employees then brought the power plant into a safe condition," the company said. The reasons for the stoppage are unclear but an investigation into the incident has been launched.
According to local media, the unexpected shutdown of a reactor that provided 1,038 megawatts of electricity to Belgium would not jeopardize the country's energy supply.
Belgium shut down one of the reactors at its Doel plant "for good" just over a week ago, following through on long-held plans to dismantle its nuclear energy infrastructure even as the EU finds itself in an energy crisis. Electrabel, which runs the Doel plant, explained that the company was merely fulfilling a 2003 agreement to enact a "gradual phase-out of nuclear energy for industrial electricity production."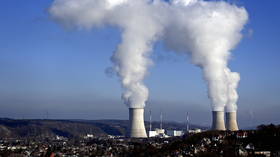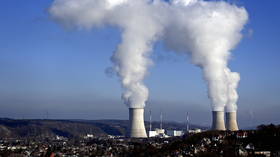 Read more
Belgium scraps plan to ditch nuclear power
Belgium's reactors had previously supplied half of the country's electricity needs. All were due to close by 2025 until the government signed a tentative agreement with Electrabel in March to potentially extend the life of the two newest reactors by ten years. This came amid concern about the country's increasing dependence on fossil fuels, especially from Russia. The unexpectedly stricken Tihange 3 thus had its demise postponed until 2035, as did another reactor at the Doel plant. However, the deal is not binding and efforts to similarly extend the life of the neighboring Tihange 2 reactor past its planned shutdown date of February 1, 2023 were rebuffed in July.
The Belgian government has stressed that clinging to its once-scorned nuclear energy capacity in the EU's time of need should not be seen as discarding its commitment to renewable energy. At the same time as it revealed the draft agreement to keep Tihange 3 and Doel 4 operational until 2035, it announced a €1.1 billion ($1.2 billion) investment in wind, hydrogen, and solar energy "to give a boost to the transition to climate neutrality." The investment will also pay for small modular nuclear reactors. As early as 2007, Belgian scientists were warning that closing the country's nuclear plants would double the price of energy, harm the country's energy independence, and increase its reliance on fossil fuels.
Costs are already at or near record highs across the EU due to sanctions on Russian energy, a situation exacerbated by last week's alleged sabotage of the Nord Stream pipeline that had previously carried Russian gas to Europe.
Azərbaycan24 sosial şəbəkələrdə