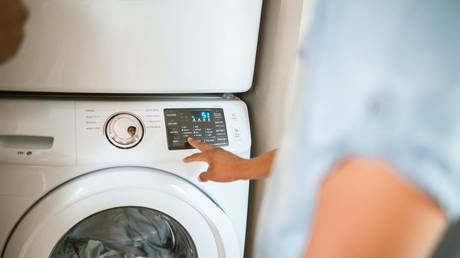 Washing machines, microwaves and other high-power appliances shouldn't be used in the evening, Poland's state power company said © Pexels.com
Polish households have been urged by the country's national grid operator to refrain from using washing machines and electric heaters in the evenings, to avoid straining the power supply. As the EU adapts to life without Russian gas, other states have issued similar advice.
PSE, a state-owned firm and sole operator of Poland's national grid, has designated 6pm to 9pm "peak energy hours," according to its website. The company explains on its site that with energy supplies "very tight," increased demand during these hours forces the grid to "operate at the highest capacity," and with the most environmentally-unfriendly coal-fired plants.
To lessen the load, PSE's site is asking households to switch off unnecessary lighting, reduce the temperature of electric heaters, and avoid the use of "energy-intensive devices" like washing machines, kettles, microwaves and ovens during these times.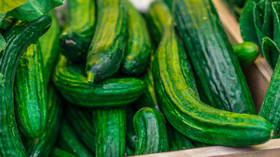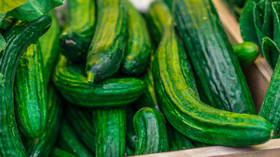 PSE's advice is the latest attempt by the Polish government to reduce its citizens' energy consumption since Warsaw imposed sanctions on Moscow and cut itself off from Russian energy imports. Prior to the start of Moscow's military operation in Ukraine last February, Poland imported 46% of its gas, 65% of its oil, and 15% of its coal from Russia, according to figures from Forum Energii, a Polish think tank.
Warsaw has been one of the most fervent backers of Kiev in Europe, and was one of the first to ban the import of Russian fossil fuels. Polish Climate and Environment Minister Anna Moskva claimed at the time that "Poland is an energy-secure country, which does not have to and will not yield to gas blackmail by Russia."
However, household energy prices in Poland doubled between February and September of last year before the government intervened in October to cap prices. Yet, with the State absorbing the cost, inflation reached a 16-year high of 18.4% last month, according to state figures.
Poland's state railway company raised prices in January to account for higher energy costs, while local authorities switched off street lighting and have been closing public buildings early over the winter.
Poland's attempts to curb energy consumption have been mirrored in other EU countries. In Germany, which was heavily reliant on Russian gas before last year, citizens have been advised to shower less and turn down their thermostats. In France, politicians have instructed the public to don heavier clothing and embrace energy "sobriety."
Across the EU, the energy shortfall has been exacerbated by the transition toward less reliable green sources of power. In Ireland, where a third of the country's power was generated by wind last year, citizens are currently being advised to avoid using power-hungry appliances unless the wind is blowing outside, so that the state's turbine farms can handle the demand. (RT)
Azərbaycan24 sosial şəbəkələrdə