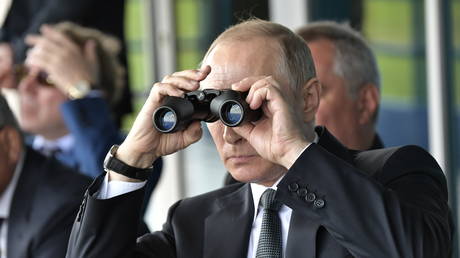 The new batch of restrictive measures is expected to be announced during the first half of October Russian President Vladimir Putin © Sputnik / Aleksey Nikolskyi
The European Union is in the final stages of crafting its 12th set of Ukraine-related sanctions against Russia, as reported by Bloomberg on Monday, citing sources familiar with the ongoing discussions.
According to the news outlet, this forthcoming package of sanctions is expected to concentrate on further measures to hinder Russia's capacity to circumvent previously imposed restrictions, particularly its efforts to import sanctioned goods through intermediary countries, such as Türkiye and the UAE.
Sources claim that the EU's sanctions list may be expanded to align with the upcoming G7 ban on purchasing Russian diamonds, anticipated to be announced in the coming weeks. It envisions direct and indirect prohibitions on acquiring Russian diamonds starting from January 1.
Additionally, the new EU package is said to include a proposal regarding the potential utilization of profits generated by frozen assets belonging to the Central Bank of Russia. Discussions concerning the legality of seizing these assets to support Ukraine have been ongoing for months, with sources indicating that they may be nearing a resolution.
Furthermore, the European Commission is expected to propose implementing a windfall tax on the earnings generated by Russian central bank assets within EU clearing houses.
Certain member states, including Poland and the Baltic nations, have reportedly proposed additional restrictions on Russia's liquefied natural gas (LNG) exports and IT services. Specific details regarding these proposals remain undisclosed.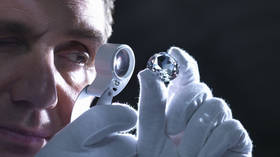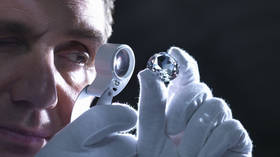 This group of states has also advocated for sanctions targeting Russia's nuclear industry. However, past efforts to sanction this sector have been waived, primarily because many countries, including many within the EU, depend on Russian atomic fuels.
The announcement of this new sanctions package is anticipated in either the first half of October or during an EU-US summit slated for the next month.
Since the commencement of Moscow's military operation in Ukraine in February of the previous year, the EU has implemented 11 sets of sanctions against Russia, targeting various sectors of the Russian economy and its financial institutions. Some member states have reportedly expressed concerns that there is not much left to sanction while urging Brussels to enforce existing restrictions effectively.
For more stories on economy & finance visit RT's business section
Azərbaycan24 sosial şəbəkələrdə