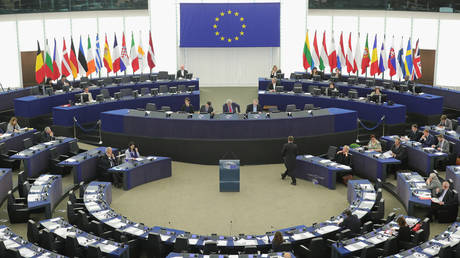 European Council President Charles Michel reportedly plans to propose accepting new member states A general view inside the European Parliament © Getty Images / Christopher Furlong
The EU should focus on enlargement as one of its strategic goals in the coming years, European Council President Charles Michel is set to declare, according to the Financial Times.
The British daily claims to have obtained an exclusive preview of what the Council chief will propose at a speech in Slovenia on Monday. Michel will reportedly call on the bloc to be ready to add new members by 2030 while "the window of opportunity is open."
"If we want to be credible, we must talk about timing," Michel's speech notes say, according to the FT. "As we prepare the EU's next strategic agenda, we must set ourselves a clear goal… we must be ready, on both sides, by 2030 to enlarge."
"We must now address enlargement as one of our major challenges. Both for the EU and for its future member states," the European Council president will supposedly tell attendees at the Bled Strategic Forum, which will include leaders from EU candidate countries such as Moldova, Albania, Montenegro, Serbia, North Macedonia, and Bosnia and Herzegovina.
It's expected that EU leaders will hold their next discussion on expansion in early October at a summit in the Spanish city of Granada. However, as noted by the FT, some in the bloc are concerned that going from the current 27 member states to over 30 could put a significant strain on the EU's budget and complicate agricultural policy, regional aid, and decision-making processes.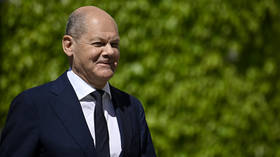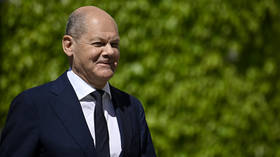 Read more
Germany outlines conditions for Ukraine joining EU
In recent years Brussels has officially accepted Ukraine, Moldova and Albania as candidate countries, and launched a debate on whether to allow as many as eight countries to join in the foreseeable future.
Since obtaining candidate status last year following the launch of Russia's military campaign, Ukraine has been pushing the bloc to launch accession talks as soon as possible, preferably before the end of 2023.
However, while some EU members – notably Germany – have said they are ready to support Ukraine in its bid to join the bloc, others have stressed that the process could take years, if not decades, as Kiev has yet to meet a number of necessary goals and pass reforms tackling corruption, oligarchs, human rights and the rule of law. (RT)
Azərbaycan24 sosial şəbəkələrdə