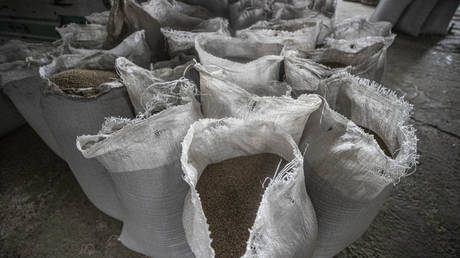 Slovakia has destroyed a 1,500-ton shipment contaminated with a banned pesticide © Getty Images / Anadolu Agency
Slovak authorities have banned the processing and sale of Ukrainian grain after discovering a dangerous pesticide in a shipment, the country's Agriculture Ministry announced on its website on Thursday.
According to the statement, the ban will cover all grain of Ukrainian origin and flour made from it that is currently stored in the country.
Earlier this week, Slovak authorities discovered a 1,500-ton shipment of Ukrainian grain to be contaminated with chlorpyrifos, a pesticide subject to an EU-wide ban.
"The presence of a pesticide, which is not authorized in the EU and has a negative impact on human health, was confirmed in the controlled sample," the ministry said. The country's Agriculture Minister, Samuel Vlcan, said earlier on Thursday that the entire shipment would be destroyed.
The duration of the ban is not specified, but the ministry noted that in the coming days the authorities intend to collect samples of all Ukrainian grain and flour stored in Slovakia to determine whether it is safe for consumption.
The ministry stressed that it "does not recommend the import of any Ukrainian grain and its products" at the moment and will notify all EU member states about the findings.
Ukrainian grain has been flooding the markets of Eastern Europe in recent months, after Brussels permitted duty-free imports from the country to help the products reach customers in Africa and the Middle East. Much of the produce, however, stayed in the EU due to logistical constraints, sparking complaints from local farmers, who blamed cheap Ukrainian imports for the drop in prices for domestically produced grain.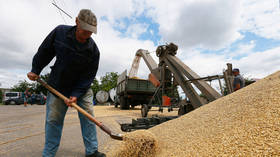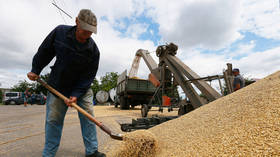 Last month, the prime ministers of Bulgaria, Hungary, Poland, Romania, and Slovakia demanded action from the European Commission on Ukrainian agricultural imports, calling for the reintroduction of import tariffs. In early April, the countries urged the Commission to buy back accumulated Ukrainian products from them on "humanitarian grounds."
On April 7, Polish Agriculture Minister Robert Telus said his country had reached a deal with Kiev, which would see Ukrainian grain imports to the country halted, while transit will be allowed but closely monitored, ensuring that the grain does not stay in Poland.
For more stories on economy & finance visit RT's business section
Azərbaycan24 sosial şəbəkələrdə