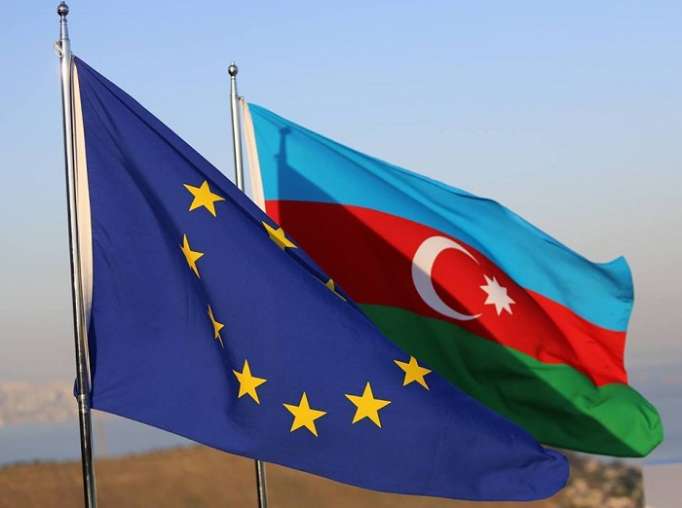 EU is the most trusted international organization across Eastern Partner, Azerbaijan being one of them. The EU Neighbours East poll in Azerbaijan confirmed the positive image the European Union has managed to cultivate over the years, as 61% of Azerbaijani citizens voted so, which is by far the highest number since the survey began in 2016 (with just 27% voting in favour). More Azerbaijanis than ever, 80% this year, feel their motherland has established excellent relations with the EU.
The EU-Azerbaijan partnership has been growing gradually since 1991, as the organization is keen on furthering economic integration and boosting political cooperation with the country.
The European Union and Azerbaijan have worked together to conclude various political agreements. The most important is the Azerbaijan Partnership and Cooperation Agreement which aims at enhancing trade, investment, economy, legislation, and culture.
The Young European Ambassadors programme has also played a significant role in the latter, bringing together young volunteers from 30 countries to raise awareness about EU cooperation and contribute to policy dialogue. The programme has produced excellent results in Azerbaijan, as more youth than ever are interested in taking the initiative and playing a more active role in Azerbaijan-EU rapprochement.
The EU is Azerbaijan's first trading partner, the biggest export and import market, and is the biggest investor for the country, with nearly €7 billion of direct investment. Furthermore, the EU provides technical assistance to help the country become a World Trade Organization member.
Azerbaijan is a strategic energy partner for the EU, supplying around 4.3% of the EU's oil imports. The Southern Gas Corridor is a strategic initiative to bring gas from the Caspian Sea to the European markets. It is a vital tool for enhancing the security of energy supplies in Europe. Following the completion of the Trans Adriatic Pipeline, the final part of the Southern Gas Corridor, the first commercial gas deliveries were made to Europe (Italy, Greece and Bulgaria) on 31 December 2020.
Mahammadali Hasanli
Azərbaycan24 sosial şəbəkələrdə