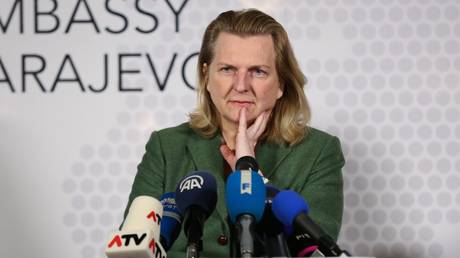 Karin Kneissl says Brussels is "importing" hostilities by inviting a country to join the bloc while it's in a military conflict Former Austrian Foreign Minister Karin Kneissl. © Mustafa Ozturk/Getty Images
The European Union is making a mistake by insisting on the accession of Ukraine while the country remains locked in a military conflict with Russia, former Austrian foreign minister Karin Kneissl has said. She expressed dismay at the fact that key member states seem to agree with Brussels' expansion plans, despite the risks.
Kneissl's comments came in response to the European Commission's decision last week to recommend launching accession talks with Kiev. Its president, Ursula von der Leyen, praised Ukraine for making considerable headway but stopped short of giving a definitive timeline for the country's admission to the bloc.
In an interview with journalist Flavio von Witzleben published on his YouTube channel on Sunday, Kneissl said the "European Union is importing conflicts" by establishing closer ties with the likes of Bosnia and Herzegovina, Kosovo, and Ukraine.
"The way [the EU] wants to deal with Ukraine, which is really huge and is a battlefield, is beyond my understanding," the former Austrian minister added. Kneissl said she could not help but think to herself "It's all just surreal" when watching excerpts of von der Leyen's address last week.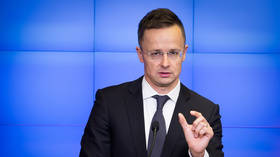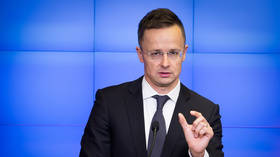 She lamented that von der Leyen is not alone in promoting Ukraine's membership, with no visible opposition among other officials working in Brussels. She noted that Germany is actively advocating for the cause, too. The former diplomat cited a report by Die Welt last Monday, which quoted Ukrainian Foreign Minister Dmitry Kuleba as saying that his German counterpart, Annalena Baerbock, had promised him that Kiev would be admitted to the bloc.
In a statement last Wednesday, von der Leyen described Brussels' endorsement of accession talks with Ukraine as "historic." She said Kiev had already completed "well over 90% of the necessary steps" for membership set out by the bloc last year.
Kneissl, who criticized the European Commission's stance, served as Austria's foreign minister between 2017 and 2019. She later went on to work at Russian oil giant Rosneft and was a contributor for RT.
The former diplomat, however, had to resign from the board of the Russian oil giant amid sanctions imposed by the EU on Moscow over the Ukraine conflict. Last year, she left her homeland, claiming to have received death threats.
Kneissl has since lived in several countries, including Russia, where she was spotted at a festival in August.
Azərbaycan24 sosial şəbəkələrdə