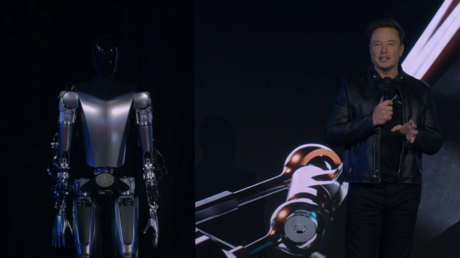 Tesla CEO has criticized Microsoft's partnership with OpenAI, a company he helped to found in 2015 © YouTube / Tesla
Elon Musk has taken fellow billionaire Bill Gates to task for his "limited" understanding of artificial intelligence, suggesting he has a poor grasp of the emerging technology after the Microsoft founder said he has been involved in the field for years.
Musk took a shot at Gates in a social media post on Monday, responding after another user shared a recent article penned by the Microsoft mogul, in which he states he has held several meetings with the team from OpenAI – a tech company co-founded by Musk – beginning in 2016.
"I remember the early meetings with Gates. His understanding of AI was limited. Still is," Musk said.
Published last week, Gates' article declared that "The Age of AI has begun," and goes on to describe his work with OpenAI, including a "challenge" he gave to the firm to develop AI capable of passing an advanced placement highschool biology exam.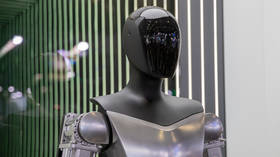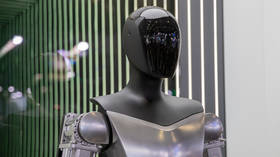 "I thought the challenge would keep them busy for two or three years. They finished it in just a few months," he said of OpenAI, the developer behind the popular ChatGPT program.
Musk left OpenAI's board of directors in 2018, and has since grown critical of the company, saying that while it was founded as an open-source, nonprofit venture, it has now become a "closed source maximum-profit company effectively controlled by Microsoft."
The initial $1 billion investment into OpenAI by Musk and other enthusiasts was matched by Microsoft in 2019, with the company later unveiling plans for a "multiyear, multibillion-dollar" investment into the tech firm, which has since integrated its AI into the Microsoft-owned Bing search engine.
Monday's tweet is not the first sign of rivalry between the two billionaire entrepreneurs, having previously sparred over the Covid-19 pandemic in 2020. After Gates said he opted to purchase a Porsche instead of a Tesla that same year, Musk said his conversations with him had been "underwhelming," and later went on to accuse him of shorting Tesla's stock.
Further underscoring the friction, on Tuesday Musk responded to another Twitter user who noted a comparison between the Tesla founder and Gates, with Musk simply replying "Sick burn lol." (RT)
Azərbaycan24 sosial şəbəkələrdə