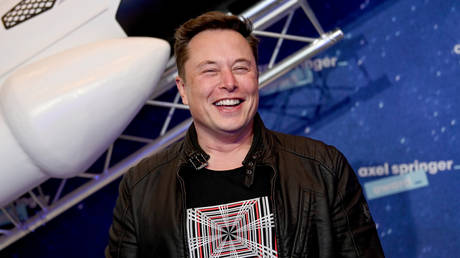 xAI seeks to "understand reality," the businessman has said File photo: Elon Musk © Britta Pedersen-Pool / Getty Images
The owner of Twitter and the founder of Tesla and SpaceX said on Wednesday that he has set up an artificial intelligence venture, xAI, which aims to figure out the world itself.
"Announcing formation of xAI to understand reality," Musk tweeted, with a link to the company's freshly created profile on his social network.
xAI is technically a separate company from Musk's X Corp, but will work closely with his other enterprises "to make progress towards our mission," according to the company website, which defines that mission as "to understand the true nature of the universe."
The people involved with xAI have previously worked at OpenAI, Google, Microsoft and Tesla, as well as the University of Toronto in Canada, and say they have contributed to "some of the most widely used methods" in the field of artificial intelligence, as well as breakthroughs such as the GPT chatbot.
Tesla's shares rose 1.5% following the xAI announcement.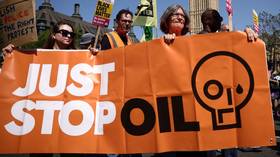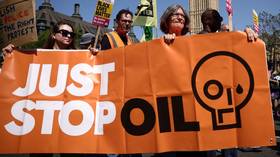 Read more
Musk believes 'ESG is the devil' and he's not the only one
According to public records, xAI was incorporated in March in the US state of Nevada. Musk is listed as the sole director. More details will be made available in a Twitter Spaces chat scheduled for Friday, the company promised.
There has been speculation ever since about Musk's intention to establish an AI enterprise. According to a disclosure from Business Insider, Musk acquired a substantial number of graphic processing units (GPUs) to fuel an upcoming generative AI offering. The Financial Times has also mentioned Musk's aspirations to establish an AI company in direct competition with OpenAI, which has the support of Microsoft. It has been reported that Musk approached investors of SpaceX and Tesla to secure funding for the venture.
Two weeks after incorporating xAI, Musk signed an open letter with more than 1,000 researchers and tech executives, warning that AI could pose "profound risks to society and humanity." The letter called for a six-month global pause on AI development in order to "give society a chance to adapt" to the rapidly-advancing technology.
Musk has also spoken out on the potential for "civilizational destruction" posed by AI, pointing to the race between products such as ChatGPT and Bard. While Musk helped to found ChatGPT's maker OpenAI in 2015, he left its board of directors by 2018 and has since criticized the company as a "closed source maximum-profit company effectively controlled by Microsoft."
One of the people Musk has brought on board xAI as a senior adviser is Dan Hendrycks, director of the Center for AI Safety, a nonprofit that seeks to reduce the risks posed by the technology. (RT)
Azərbaycan24 sosial şəbəkələrdə