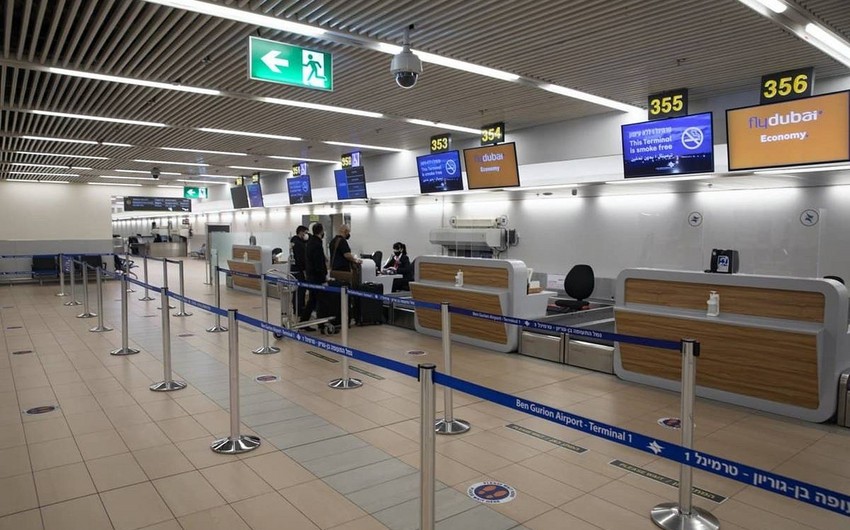 As the International Air Transport Association continues to trial its digital pass, in a bid to enable safe travel amid the Covid-19 pandemic, Dubai Airports chief executive Paul Griffiths has said wider implementation of the system is "inevitable", Report informs, citing The National.
Speaking to the BBC, Griffiths said: "I don't think there is an alternative."
"I think the problem is not the vaccine passport and its discrimination. It's the need to roll things out and have a proper globally equitable vaccine programme," he said.
Systems such as the Iata Travel Pass have sparked concern over whether they ultimately discriminate against those who cannot get vaccinated.
In April, the UK's Equality and Human Rights Commission said that while vaccination certificates could help to ease restrictions "in principle", they could also create a "two-tier society whereby only certain groups are able to fully enjoy their rights."
The Iata Travel Pass is a free mobile app that allows travelers to register their personal details, find out coronavirus-related testing requirements for their destination and share pre-departure Covid-19 test results with airlines before flying.
In the future, there are also plans for the app to house vaccination records, to help facilitate easier travel between countries demanding people show proof of having been inoculated against coronavirus.
More than 25 airlines, including Etihad Airways, the national airline of the UAE, and Dubai's Emirates, have partnered with Iata to begin testing the mobile app with travelers on select flights.
To use the digital pass, passengers will need a biometric passport.
As the app is currently in trial stages, travelers will only be able to use it if they are flying with an airline and on a route where it is being tested.
The CEO of Russia's Aeroflot, Mikhail Poluboyarinov, thinks that the launch of a digital pass could help restore the air transportation market.