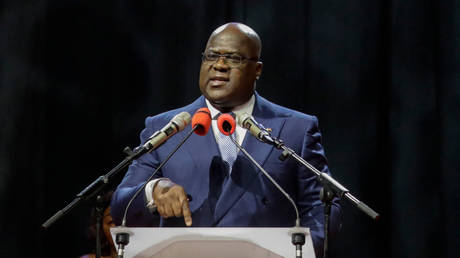 It's time for the country to become the main actor in its own stability, President Felix Tshisekedi says Congo President Felix Tshisekedi. © THIERRY ROGE / BELGA / AFP
The Democratic Republic of Congo (DRC) has called for the speedy departure of a United Nations peacekeeping mission known as MONUSCO, which has been in the Central African country for more than two decades, for failing to execute its mandate.
Congolese President Felix Tshisekedi made the request at the UN General Assembly on Wednesday, claiming that troops deployed as part of the mission are unable to control rebels, resolve armed conflicts, or protect civilians.
"It is time for our country to take full control of its destiny and become the main actor in its own stability," Tshisekedi told the assembly.
MONUSCO was deployed nearly 25 years ago to help combat insecurity in the country's east, where armed groups are competing for territory and resources.
The UN peacekeeping mission, which has 15,000 troops in the Congolese eastern city of Goma, the capital of North Kivu province, has been the subject of deadly protests over allegations that it has failed to protect locals from decades of militia violence.
Several people were killed and dozens more were injured last month when soldiers violently repressed protesters opposing the UN mission in Goma. The government reported 43 deaths, but a coalition of youth organizations in the country put the toll at 100.
In 2020, the UN Security Council approved a plan for a phased withdrawal from DR Congo, beginning in December 2024.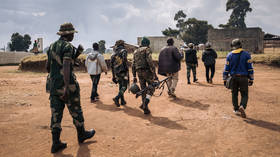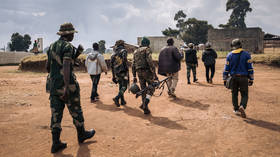 However, the African nation's government demanded an early exit from the mission last year after protesters reportedly attacked the UN base in Goma, leaving several people dead, including three peacekeepers. The Congolese government also expelled MONUSCO spokesperson Mathias Gillmann in August 2022 for allegedly making inappropriate statements that worsened tensions between local communities and the mission.
In his speech on Wednesday, the Congolese leader reiterated his demand for the Security Council to move the start of the "progressive withdrawal from December 2024 to December 2023."
"The acceleration of the withdrawal of MONUSCO becomes absolutely necessary to ease tensions," said Tshisekedi, adding that he had "instructed the government of the Republic to begin discussions with the UN authorities" to start the process. (RT)
Azərbaycan24 sosial şəbəkələrdə