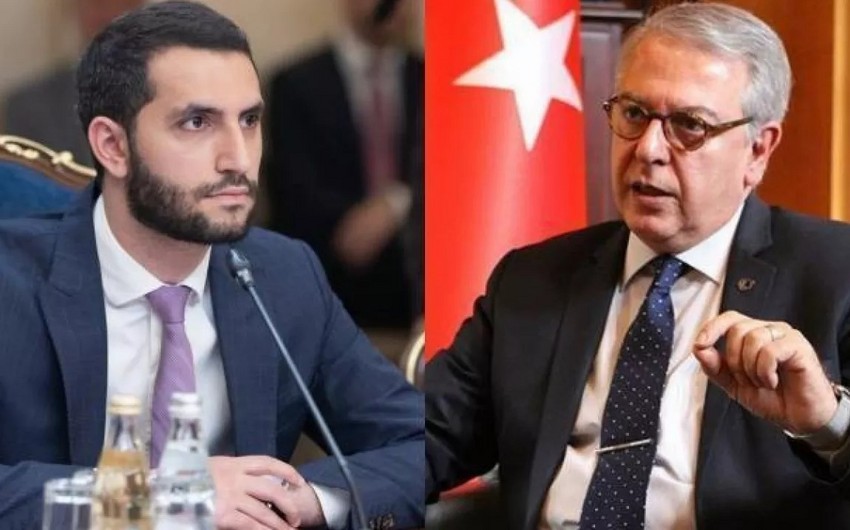 The normalization process of Turkish-Armenian relations has entered the next phase, an authorized diplomat of the Ministry of Foreign Affairs of Turkiye told Hurriyet, Report informs.
He said that at the meeting held in July between the special representatives for the normalization of relations, Serdar Kilic and Ruben Rubenyan, an agreement was reached on opening the borders to citizens of third countries. In this context, technical representatives are expected to take certain steps and prepare a road map.
The MFA employee recalled that the special representatives met once in Moscow, the capital of Russia, and three times in Vienna, the capital of Austria. There were also 500 telephone conversations between Kilic and Rubenyan.
The diplomat said an atmosphere of sincere dialogue had been established between the special representatives: "Armenian politician greeted Serdar Kilic in Turkish when talking on the phone. At the first stage, we agreed to move forward step by step with Armenia, rather than having great expectations and being disappointed. Steps are being taken to boost the trust environment, including humanitarian steps. Border crossings issue may take longer to resolve. The conditions on the field should also be appropriate."
It was also noted that Serdar Kilic worked as an ambassador in Washington for seven years. During his time in the United States, the 64-year-old diplomat took serious steps for the rights and interests of Turkiye, Azerbaijan, and Northern Cyprus.
Kilic, who knows the Armenian lobby best and who seriously fought against the "Armenian genocide" claims, also contributed to the struggle of Azerbaijan during the Second Karabakh War. The ambassador fought seriously in the United States against smear campaigns against Turkiye by terrorist organizations such as FETO and PKK.
Azərbaycan24 sosial şəbəkələrdə