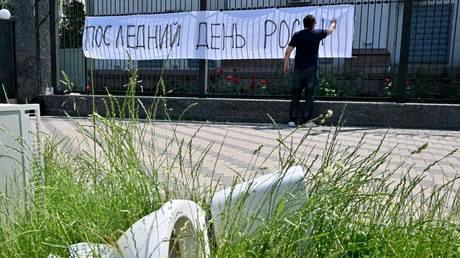 The hateful behavior of "collective Ukrainians" has gifted Russian troops more purpose to fight, Aleksey Arestovich has claimed A toilet, meant to symbolize alleged looting, is seen on grass outside the closed Russian embassy in Kiev in June, 2022. © AFP / Sergei Supinsky
A general Ukrainian effort to "dehumanize" Russians has become the main "mistake" made by the country in the ongoing conflict, Aleksey Arestovich, a former adviser to President Vladimir Zelensky said on Sunday.
Speaking to journalist Yulia Latynina, Arestovich condemned the systemic efforts to "dehumanize" Russians, stating that the strategy has clearly backfired and purportedly only gave Russian troops more reasons to fight.
"The main thing we did was to allow ourselves to dehumanize the Russians. This is our main mistake. At first we held on and then we delved into all that with pleasure. The collective Ukrainians, I mean. We allowed that to pour into the internet," Arestovich stated. He added that such behavior gave average mobilized Russians –not professional soldiers– "an excellent motivation to fight."
The former aide to the Ukrainian president didn't elaborate on when "collective Ukrainians" had switched from what he called "behaving like a European nation" to "demonizing" Russians, with ordinary citizens in a neighboring state "creating an image of an orc."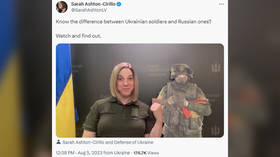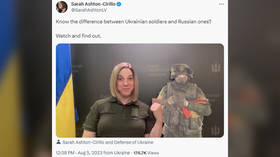 From the early days of the conflict, Ukrainian propaganda has been actively portraying Russian troops as primitive savages who'd never seen basic home appliances, toilets or even paved roads. This disinformation also alleged widesp after most of the rape claims turned out to be fake.
Senior Ukrainian officials have repeatedly made hateful remarks about Russians during and even well before the years of hostilities between the two countries turned to the recent fighting. For instance, Aleksey Danilov, the head of Ukraine's National Security and Defense Council, claimed earlier this month that a presence of "humanity" was the key difference between Ukrainians and Russians.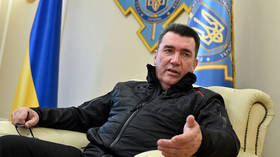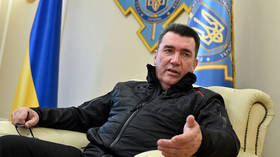 "I'm fine with Asians, but Russians are Asians. They have a completely different culture, vision. Our key difference from them is humanity," Danilov stated live on Ukrainian TV, which itself became a heavily censored, state-approved "broadcasting marathon" amid the hostilities.
The top presidential aide Mikhail Podoliak has also repeatedly made hostile remarks, claiming that Russians are universally "hated" by Ukrainians, as well as voicing calls on a daily basis to "kill Russians" by the thousands.
Moscow has for years voiced outrage over rampant Russophobia in Ukraine, arguing it has been fostered by Kiev into a state-level policy. Ukraine has passed laws severely restricting the use of the Russian language in education, media, and everyday life, with the situation deteriorating even further after the conflict between the two nations escalated to military action in February 2022. (RT)
Azərbaycan24 sosial şəbəkələrdə