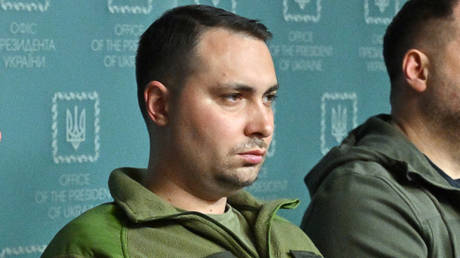 Attacks on Russian soil are aimed at stretching Moscow's forces thin, military intelligence chief Kirill Budanov has said Head of Ukraine's military intelligence Kirill Budanov. © Sergei SUPINSKY / AFP
Kiev should bring the ongoing hostilities with Moscow to Russian territory, the head of the Ukrainian military's Main Intelligence Directorate (GUR) has said, contradicting Ukrainian President Vladimir Zelensky's earlier statement. Both officials' comments, however, come as Moscow has repeatedly accused Kiev of staging numerous "terrorist attacks" inside Russia.
In an interview with Ukrainian TV anchor Natalya Moseichuk, Kirill Budanov touted a transfer of military action to Russian territory as an "excellent idea."
"The war must be extended to other territory – which for us is clearly Russia – and other areas where they have influence," he said.
According to Budanov, such a tactic would help Ukraine stretch and paralyze Russian forces. "The wider the operations are, the better," the intelligence official added.
Budanov's remarks starkly contrast with Zelensky's comments last month when he ruled out attacks on Russian territory, explaining that this "would pose a great risk that we would be left alone" without the West's help.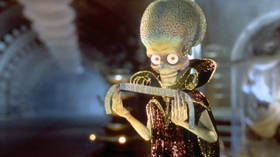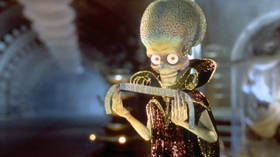 Read more
Ukraine goes on the attack against Mars
Around the same time, however, Mikhail Podoliak, a top aide to the Ukrainian leader, said that Kiev's Western backers supported the destruction of "everything Russian" in the territories it deems "occupied," including the Crimean Peninsula, a statement the Kremlin shrugged off as wishful thinking.
Russian territory, including Moscow, has come under recurring drone raids targeting civilian facilities in recent months. Ukraine has stopped short of claiming responsibility for the attacks, with Podoliak blaming "unidentified" aircraft instead.
In addition to aerial attacks, Moscow has repeatedly accused Ukraine of attempting to stage incursions into border regions, resulting in intense skirmishes and civilian deaths. In one notable example, in May, a Ukrainian saboteur group infiltrated the Belgorod region, killing one civilian and injuring several others.
Kiev claimed this was an operation conducted by the Russian Volunteer Corps (RDK), comprised of neo-Nazi militants and another collaborationist group called the "Freedom of Russia Legion." (RT)
Azərbaycan24 sosial şəbəkələrdə